June 24 2002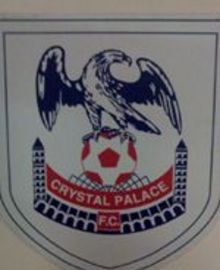 With Palace getting knocked out of the European Communities Trophy last month, Gordon Law recalls last pre-season's trip to the Costa del Sol where Palace played in the Marbella Cup...
When Simon Jordan revealed the club was going on a pre-season tour of Spain last summer, I thought it was an ideal chance to grab a much-needed holiday and catch a couple of Palace games.
Lots of people were interested in going, but our squad was whittled down to a hardcore group of three as we made our way out to the south of Spain.
We flew into Malaga airport and after a few near misses coming out of the airport car park, drove the hire car to our allocated resort of Benalmadena which was about an hour away.
Palace were playing on the Wednesday night in San Pedro near Marbella, a further one hour down the coast, at Marpafut training complex. Here they would eventually play local side San Pedro and Cakovec from Croatia.
We checked in to a lovely four-star hotel right on the beach front, which was mainly full of Spanish families, and a short cab away from Benalmadena town centre. It was baking hot and Blakey, Guntri and me started our week-long sunbathing stint on the beach.
On the first evening, we went into town to see what it had to offer and we were not let down as it was fairly busy (lots of young Irish girls for some reason), with a good selection of bars and a main nightclub.
On the second day, we decided to take the car down to Marbella on the to find the football complex as it was notoriously hard to find.
We had the address of the ground on a piece of paper, but somehow managed to lose it while eating our lunch in a restaurant. We thought the waitress had taken it as rubbish, maybe propped the table up with it or it had just blown away. Either way, we were stuffed.
We remembered roughly where it was, but it still took us hours to find. There were no signposts anywhere, the locals had not heard of the place and trying to find a local map was becoming a nightmare.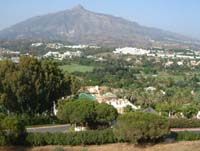 Using our pidgen Spanish, we managed to get hold of a map and with the address we had, were pointed in the right direction.
We found ourselves in country lanes beside golf courses and it was pure guess work to decide which way to go as the night was drawing in.