August 13 2004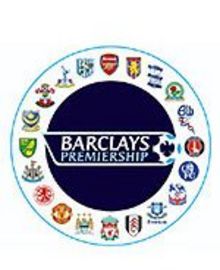 The moment is nearly upon us, we are part of the Premiership once again, for the fourth time of asking.
This is our third promotion to the big time, so will it be third time lucky? Simon Pophale analyses the league, team by team, on where he feels they will they will finish and how Palace will do against them. We start at the bottom:
West Bromwich Albion
Last Season: 2nd in Division 1
In: Martin Albrechtsen (FC Copenhagen) , Zoltan Gera (Ferencvaros), Jonathan Greening (Middlesbrough), Darren Purse (Birmingham),Ricardo Scimeca (Leicester) ,Tomasz Kusczak (Hertha Berlin),Nwankwo Kanu (Arsenal)
Out: Mark Kinsella, Phil Gilchrist, Tamika Makindawire, Simon Brown, Dan Crane, Alassane N'Dour, Morten Skoubo, Joost Volmer, Lee Hughes
Player to Watch: Jason Koumas.
My Prediction: 20th – Relegated.
Total Points: Between 25-30
How Many Points will we get: 6/6 – A must if we are going to stay up this season. As we play them in October at home, nothing else but a win will do. By the time the away game has come, their fate will be clear.
West Brom made light work of the First Division last season, but despite a squad filled of players who have Premiership experience, could only finish behind Norwich.
They will still the best side to come to Selhurst last season and in Jason Koumas, have got one real Premiership class player in their ranks. He can change a game in an instant. He was one of the best players who played against us last season, so he is my man to watch.
West Brom have also made 6 additions to the squad, in a bid to keep them up. Buying Internationals such as the Dane Martin Albrechtsen, Zoltan Gera, Tomasz Kuszcak and Kanu, as well as adding seasoned Premiership Campaigners Ricardo Scimeca and Darren Purse to an already strong squad.
However closer inspection of these signings shows that Scimeca has played in the Premiership before, but been relegated with Forest, Leicester and didn't shine at Aston Villa either. Albrechtsen, despite winning the double with FC Copenhagen last season and giving up Champions league football, was not included in the Euro 2004 squad for Denmark. His last cap was over a year ago.
Thanks to our friends in Hungary, here at the HOL we got the inside track on Zoltan Gera. He was linked with us, but no bid was made, or interest was not followed up. In any case, it seems that we may have been better off out of it, as our spies tell us that he is a lightweight primadonna who does lack the heart for a fight. Something that West Brom will be in all season.
I can't argue with the signing of Purse, but if he was that good, why did Birmingham let him go? Both he and Kuscazek, who is a tall, strong goalkeeper from Poland, will be kept busy this season. Jonathan Greening, albeit a talent, failed to shine brightly at Middlesbrough and while moving to an inferior club may do well.
Then we come to Kanu, who is a good player, who is regularly injured. There is no doubt that he is supremely talented, but if Arsenal let him go, with the class of players around him there, you would have expected him to perform better. With no disrespect to the Baggies, their players are on a different level to that of the League Champions.
These players cost around £6 million. I think that it is not exactly money well spent.
Preseason has not gone without the odd story of bust ups between Manager Gary Megson and the chairman, or Jason Koumas, who was momentarily transfer listed and then had the request turned down. Most recently of all, Lee Hughes was imprisoned for drink driving for 6 years. West Brom did the decent thing and sacked him, which will win them lots of praise from the purists.
But like Lee Hughes, who has just been sent down, so West Brom will be as well.
Norwich City
Last Season: Champions of Division 1
In: Youssef Safri (Coventry), Simon Charlton (Bolton),Mattias Jonson (Brondby), Darren Ward (Notts Forest), Paul Gallacher (Dundee U), Thomas Helveg (AC Milan), David Bentley (Arsenal – loan)
Out: Clint Easton, Mark Rivers, Iwan Roberts, Keith Briggs
Player to Watch: Robert Green
My Prediction: 19th – Relegated.
Total Points: Between 30-35
How Many Points will we get: 6/6 – again if we hope to stay up, then beating the Canaries must be in our agenda. Although they are organised and play the game the right way, we beat them last season and the fact that we play them in the opening game and towards the end of the season, means we have 2 good chances to turn them over.
Norwich romped to the title last season and deservedly so. They played a brand of football which was good to watch and very effective. The signing of Darren Huckerby, a proven goal scorer at First Division level, was a masterstroke by Nigel Worthington. His goals and work rate took them up
However, despite winning the championship, this season will be an immense struggle. Only a sprinkling of the team has Premiership experience, and they have hardly made the headlines previously. A small squad, they could find the going tough if injuries and suspensions take their toll. Their signings are also a little bemusing – Darren Ward and Paul Gallacher arrived, both goalkeepers. With Ward a Welsh International, and Gallacher very highly rated in Scotland, coming from Dundee United – it makes you wonder why Worthington has signed 2 good keepers, when he has one of the best young keepers in the Country in Robert Green? Picked by England last season, but has not made the first team, just goes to show how highly he is regarded. Only one keeper can play at a time and while have 2 quality keepers is good for competition, 3 is maybe worrying, especially when you look at the forward line.
However good Huckerby is, he has never really turned it on for a full season in the Premiership. Leeds, Newcastle and Manchester City have all seen him come and go, with him never really settling, after periods of scoring outstanding goals. Seems to go quiet for 6 games then comes alive for 4. If he can find the consistency, then Norwich have a chance. Alongside him, Norwich have recruited David Bentley from Arsenal. Bentley is an exciting player, who I had hoped that we might get on loan. Whether he can take the pressure of a whole season fighting a relegation battle remains to be seen.
I see Norwich struggling to score goals at this level. They have 2 ex Palace players in Matt Svensson and Leon McKenzie. While there is no doubt Leon has come on leaps and bounds since leaving us, Svensson did not score hatfuls at Charlton and you have to ask if he can do it for Norwich this season.
The rest of the team looks great in the First Division, but will struggle in the Premiership. Gary Holt, Marc Edworthy (another ex- eagle), Phil Mulryne and Paul McVeigh, good players they may be, but are not up to it in the Prem.
So what of their summer signings? Thomas Helveg has bags of experience but has not played for months. He won't be able to keep Norwich up on his own. I reckon that the best bit of business that the Canaries have done this season, was getting Simon Charlton from Bolton. He is a no nonsense defender who has experienced successful relegation battles. His presence will be a big factor this season. Mattias Jonsson and Youseff Safri are untried at this level as well, but could prove useful.
Sadly though, it will not be enough to keep them up this time. Norwich just don't have the all round quality needed to beat sides around them, such as Portsmouth, Everton and even ourselves. A return to the Championship beckons, unless they can find someone who can score 15-20 goals a season.
Portsmouth
Last Season: 13th
In: Aliou Cisse (Birmingham), Lomana Lua Lua, Andy Griffin (Newcastle), David Unsworth (Everton), Andrea Guatelli (Parma)
Out: Alexei Smertin (Loan return – Chelsea), Lee Bradbury, Deon Burton, Lee Molyneaux, Terry Parker, Carl Pettefer, Carl Robinson, Teddy Sheringham, Tim Sherwood, Chris Tardiff, Eddie Howe, Rowan Vine, Warren Hunt, Sebastian Olszar
Player to Watch: Yakubu Aiyegbeni
My Prediction: 18th – Relegated.
Total Points: Between 35-40
How Many Points will we get: 4/6 – We never do well on Boxing Day, but we do play them in September in front f the Sky cameras. 4 points is the best we will do here.
Going top in September and thrashing Leeds 6-1 were the highlights of a good first season for Portsmouth back in the top flight. Retaining their Premiership status was achieved by some distance. Question is can they keep it going this season?
The revolving door at Fratton Park suggests that Harry Redknapp is clearing the decks for a real go at survival and maybe more this season. However, with terrible injury trouble last season, Redknapp will not be hoping for a repeat situation, as his wheeling and dealing has left the squad considerably smaller.
His summer signings have done little to reassure me that they will be a threat this season, Unsworth has swapped one relegation battle for another, and Andy Griffin, a fringe player at Newcastle, has joined to shore up a defence which did leak goals last season. Another Toon acquisition, Lua Lua, has now signed permanently as well, which should give Portsmouth some bite up front. Finally Pompey nicked Aliou Cisse under our noses for a modest figure of £300,000. A tough defensive midfielder, he will add presence to the side.
However despite having players of the Calibre of Berkovic and Yakubu, as well as Patrick Berger, Portsmouth still have a goal scoring problem. One of the areas that has not been addressed by Redknapp during the close season. Yakubu scored 11 goals last season, but when you consider that 4 of these was against Middlesbrough, then it reminds me of when Palace were in the Premiership in 1995, and Chris Armstrong scored 9 league goals for us, we ended up getting relegated.
This is the reason why Portsmouth will also drop. With no-one other than Yakubu to score the goals, and should another injury crisis loom, Pompey will struggle. No longer the unknown quantity, teams will be able to nullify the threat that Portsmouth pose. It will be close, but this time, it will be too much for them this time.