January 1 2009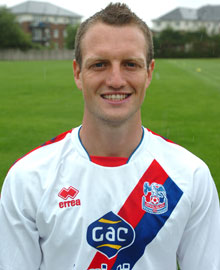 Crystal Palace defender Clint Hill is eyeing FA Cup success against Leicester on Saturday.
The Eagles take a break from Championship action when they travel to the high-flying League One outfit who Hill claims won't be a pushover.
He said: "Leicester's league form has been great so far and they are top of the table. They have won a lot of games this season so it will be tough.
"The last time we played them they were the better team in the first half from what I can remember so it is definitely going to be a difficult game but one that we are up for.
"I think we know what we have to do and as long as we are all there and are 100 per cent right mentally and looking forward to it then we will make it as difficult as possible for them to play the football they want to.
"It will be a great tie and decent atmosphere so hopefully we can get the right result."