February 26 2003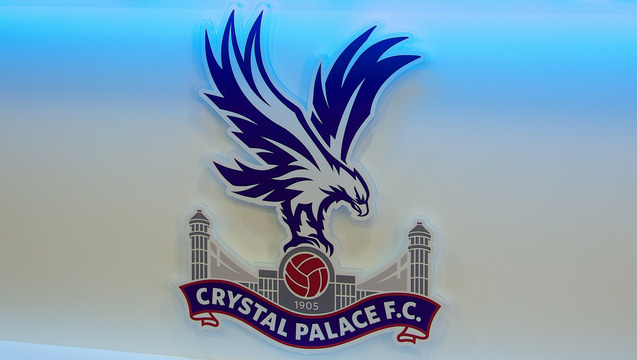 We've resurrected the popular lookalikes section deep from the HOL archives...
We've been meaning to get this lookalike up on here for years - our old schoolmate Michael Whitham who we nicknamed Dowie back in the day.
---


James Creedy has noticed the resemblance between Hollywood actor Kevin Spacey and Palace's Hungarian keeper Gabor Kiraly.
---

Kelpie says: "I reckon Dougie Freedman strongly resembles Nicholas Cage. You know, the guy from Con-Air, Face-Off, Snake Eyes, etc."
---


rjh87 thinks assistant boss Kit Symons looks like West Ham manager and former Eagle Alan Pardew.
---


Ben Mintram and Laura reckon Danny Butterfield looks like Palace fan and actor Nigel Harman, who plays Den Watts in EastEnders.
---


stezmopalace says: "Wayne Routledge and the fella from the G-unit - Lloyd Banks are good lookalikes."
---


TOM SOARES is a dead ringer for Gilberto Silva of Arsenal."
---


Too many people to mention have got in touch to tell us AJ looks like England and Real Madrid's David Beckham.
---


Peter Todd says: "Just seen that David Dunn looks suspiciously like TOMmy Black. What do you think?"
---


jcreedy thinks our Tony Popovic looks like former Irish international striker Tony Cascarino.
---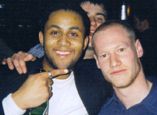 The best lookalike we've seen so far is sent in by Madcap18, pictured with the spitting image of Andy Johnson. Madcap says: "This bloke works in my local pub. Me and my mates all call him AJ, but he didn't get it until I showed him a picture!"
---

staffie has seen a big likeness between Eagles boss Iain Dowie and Davros the Dalek in Dr Who.
---


jcreedy thinks Mikele Leigertwood looks uncannily like Hollywood actor Cuba Gooding Jr.
---


The lead singer from Offspring, Dexter Holland, is a dead ringer for Aki Riihilahti!! Thanks to Jay_Palace, Matthew Kerly and Chris Waters for pointing it out.
---


Palace 4 ever and Tarquin both agree Danny Butterfield looks like tennis star Tim Henman.
---

Musician/actor Max Beesley, who appeared in Glitter with Mariah Carey, is a dead ringer for keeper Matt Clarke, according to Tarquin
---

Phil Smith says: "Am suprised it's not been done before but doesn't Julian Gray bear a remarkable similarity to 80s kids tv 'star' Pob?"
---

Is our manager Iain Dowie really Sloth? Ian Wright_Ian Wright, thinks so!
---
Jeepers keepers! Peter Todd can see a big likeness between Eagles keepers Cedric Bethelin and Lance Cronin.
---


MadPalaceFan22 and cpfc_TOMmy both think Tony Popovic bears a resemblance to actor Richard Kiel - better known as Jaws from the James Bond films.
---


KAOS believes TOMmy Black is the spitting image of EastEnders' Ricky Butcher - played by Sid Owen.
---

Neil McSteen reckons young Palace midfielder Ben Watson bears a striking resemblance to Prince Harry...
---


... and Neil also thinks Andy Johnson is a dead ringer for England rugby union star Neil Back - minus the hair of course!
---


EagleChris says: "I've never seen Dougie Freedman and Real Madrid's Raul on the same pitch at the same time. Same skills, same shirt number, same looks... same player?" After a few sunbed sessions, he could be right.
---


Yes we know Hayden Mullins has buggered off to West Ham but before we forget, we thought we'd mention he looks uncannily like Coventry City's Moroccan midfielder Youssef Safri.
---


Trilby thinks Conservative MP for Henley, Boris Johnson, looks a lot like Finnish international midfielder Aki Riihilahti! A backbench MP and subs' bench player.
---


When Curtis Fleming finally hangs up his boots (it's not much longer now), he can always do a bit of part-time work as body double for drum & bass DJ and part-time actor Goldie.
---


We never knew midfielder Shaun Derry was into his rock music so much, until we saw him on MTV the other day as Butthead, joking about with his sidekick Beavis!
---

We wondered why David Hopkin had put on a bit of weight in his second spell at the club - he was trying to stock up like his lookalike wrestling star The Undertaker. It explains why he couldn't be arsed to play football anymore too. Sent in by Madcap 18.
---


James Yelland reckons Dele Adebola has been earning a few quid on the side starring as Dobby the elf in Harry Potter. It all makes sense now...
---

Have you realised Eagles' utility player Danny Butterfield looks spookily like actor Wes Bentley who can be remembered from his role as the strange neighbour Rick Fitts in American Beauty?
---


Ameena McColville has noticed a striking comparison between former Palace defender Dean Austin and Sunderland's Tore Andre Flo.
---


We're still not convinced these are different people... they both haven't been seen in the same room together yet. If you didn't know who they are, it's the club's old joint-administrator Simon Paterson and Independent sports editor and Palace fan Rob Newman.
---


Here are the two most evil men in the world - seperated at birth. One has made millions from a nuclear power plant and the other has made millions from over-selling a football club to a muppet who couldn't afford it.
---


One of these people below makes us laugh in a soap on TV about life in the East End, the other made us laugh playing for Palace, see if you can guess which is which!
---


There seems to be a rather striking resemblance between Palace's former goal-scoring hero Matthias Svensson and Johnny Lee Miller aka Sickboy from the film Trainspotting. See what you think!
---


One of the men below has annoyed his father in a popular British soap based oop north, the other really pissed off Palace fans for refusing to play for the club while we were in a financial mess. Can you tell them apart??
---


Steve Musham has sent us a classic. One of the below is a hit with Palace fans, the other is a hit with Courtney Cox...see if you can guess which one is which!
---


Rick Eveleigh can see similar comparisons between ex-eagle Sasa Curcic and his son Adam - here aged 9 months.
---


Meet Simon Paterson, the club's ex-joint administrator. We reckon he has been seperated at birth from Russell Jones (our old English teacher)... See what you think!
---


Palace fan and Hollywood screenwriter Jim Piddock bears a striking resemblance to former Leeds forward Lee Chapman.
---