May 7 2001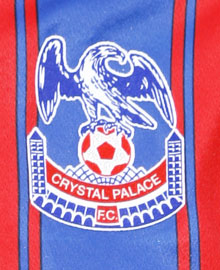 Dougie Freedman said that his winner against Stockport was the most important goal of his career. The striker's late winner saved The Eagles from relegation to Division Two.
A delighted Freedman said: "I've never scored a more vital goal than that. It keeps us in the First Division.
"We were under a lot of pressure but we showed a lot of character.
"We wanted to stay up and we have stayed up. We did it for each other."
Freedman was hailed by his striking partner Clinton Morrison.
He said: "Dougie's worked hard all season and I'm pleased for him that he's got the goal. It's great.
"I didn't think it was going to be our day - we were missing a lot of chances - but then Dougie popped up and put one away."
Caretaker boss Steve Kember added: "Dougie turned on a little bit of magic for us, which he said he would do at half-time.
"Most of it was extremely tense but I always knew if we just got one late chance, a guy like Dougie would grab it."
Kember is now one of the favourites to get the Palace hot seat, but he played down his role in keeping Palace in the First Division.
"I was in a no-lose situation," he said. "If I won two games everybody would be ecstatic and call me a hero. If we lost them both, it was what was expected."