August 30 2009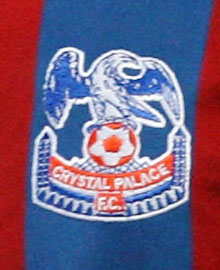 With our visit to London Road on Bank Holiday Monday, this week's "It's all in the past" really is back in time, by Simon Pophale.
The only time we have met at this level was back in our glorious championship winning season of 1993/94, but looking a little deeper shows that our record at London Road, leaves a lot to be desired.
The last time we crossed swords with the Posh was back in March 1994. We were only a few games away from being promoted while Peterborough were in a relegation scrap, so it was a hard earned point with Simon Rodger and Dominic Iorfa sharing the spoils of a 1-1 draw.
The home match was eight weeks prior to us going to London Road and we triumphed by 3 goals to 2 with Ken Charlery getting both the Posh goals.
By the end of the season, we were crowned Champions by seven points from Nottingham Forest, while Peterborough were relegated in last place, in what was their difficult second season at this level.
Wins at London Road are, in fact, something we have not ever done in the league. Our only victory there was in the League Cup in 1982 as we won 2-0 in the away leg.
We have met Peterborough for only one season in Division Four back in 1960-61 with Peterborough recording a double over us. All of the other matches were in Division 3 over six seasons spread evenly in the 1960s and 1970s and a look into these results shows that we have only won two of the 12 matches, the last one being in January 1964.
Peterborough have managed only three wins in that time, with all the other matches drawn. Our biggest win was in the 1961/62 season when we put five goals past the Posh in a seven goal spectacular, while our heaviest defeats came to the tune of 4-1 in the reverse fixture of the same season, and in the away match in our only visit there in Division Four.
So, with this dire record, things need to change. Peterborough cannot be considered either a "friend" or a "foe" as we do not play them often enough for there to be an real form. Given that half the matches against Peterborough end in a draw, let us hope that this may be the worst that we do.