September 11 2009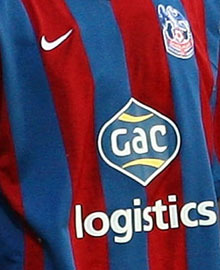 This time, It's All in The Past should be renamed - "It all only just happened," by Simon Pophale.
Our record against Scunthorpe United is just two league games at this level, which was just the season before last - and one match had severe ramifications for the visiting team.
The first fixture between the teams in the league came in November 2007. Neil Warnock had not even reached double figures in terms of matches in charge.
The resulting 0-0 draw was in part due to the poor form that we had shown under Peter Taylor, not to mention the changes in personnel that the upheaval had brought. At the time, Scunthorpe had acclimatised well to Championship football, lying in mid-table.
Scunthorpe fans won't want to remember their last visit to Selhurst though in sunny April 2007, as it was the result which saw them relegated to League One after just one season in the Championship.
Tom Soares and Clinton Morrison scored the goals which condemned Scunthorpe to the third level of English football as we pushed for the play-offs. What a change around from the situation that Warnock had inherited!
The only other matches between us came in the FA Cup and in 1998 we were paired with Scunthorpe at the third round stage. We emerged 1-0 winners, but while this was Scunthorpe's first ever visit to Selhurst Park, the disaster of losing in the FA Cup was nothing compared to the crises that were to envelope us over the next 18 months.
The first time we ever met, was at a ground that is no longer in existence. Scunthorpe's former home played host to us back in 1960 and while we left on the wrong end of a one goal defeat.
So, against a team that we have not conceded a goal against for over 45 years, surely we won't change that statistic for a good few months!