September 29 2009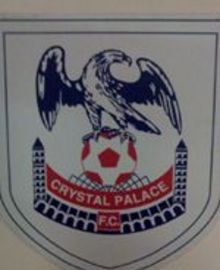 Matches between Crystal Palace and Sheffield Wednesday go back nearly 90 years, writes Simon Pophale.
The Early Days
Palace had just been promoted in their inaugural season from the Third Division to the Second Division and it was early days of 1921/22 as we fought to take a 2-2 draw. We met over the course of the next three years until our relegation in 1924/25. We managed two wins at The Nest scoring five goals without reply, but our move to Selhurst Park saw Wednesday take all the points in a 0-1 victory in August of 1924. It would 65 years until we met again.
The Rubber Years
Called such because both teams bounced around the divisions like rubber balls! By the time 1969/70 had arrived, we had steadily climbed the football pyramid to take our place in the top flight.
We re-acquainted ourselves with the blue half of Sheffield and again Wednesday took all three points in what could have turned out to be the proverbial six-pointer as we escaped relegation by a single point, while Wednesday fell out of the top flight finishing bottom in the seasons when only two clubs went down.
The 2-0 defeat on February 21 1970 was rendered null by a decent spell at home towards the end of the season, which kept us in the division.
While we stayed in the top flight until 1973, the rest of our meetings in the Seventies were played out against a backdrop of relegations and the tables were turned on us as we succumbed to a second successive relegation to Division Three and the 0-0 draw gained by Wednesday could have been the difference, they finished a place above us by that one solitary point.
The warning signs of 1973/74 were not heeded by Wednesday, as they finished bottom in 1974/75 and with ourselves failing to bounce back at the first attempt, we confronted The Owls again in the 1975/76 season.
The Selhurst hoodoo continued as we managed only a 1-1 draw but while we missed out on promotion by three points, Wednesday narrowly avoided an embarrassing relegation to Division Four, finishing one place (and one point) above the drop zone.
In our promotion season of 1976/77 we finally got that elusive first win at Selhurst and it was our most emphatic win to date – 4-0 as we maintained a run of seven home wins which saw us back into Division Two. It was also the last time we would play Wednesday in the league, until the dark days of the early 1980s.
The 1981/82 season is one we would want to forget with the mass defection to West London of the management team and some playing staff, while our FA Cup Quarter-Final defeat against what was an almost ex-Palace team in QPR, only fuelled our misery. Wednesday were on the up, finishing fourth and they took all three points in a 1-2 victory.
The Morrison Years
If there was one player who could claim to "have one over" an opposition it would be Clinton Morrison. Scorer in matches in 1997/98 (coming on to score his first goal for the club in our doomed Premiership campaign), 2000/01 (getting one in a 4-1 home win), 2001/02 saw the same result at Selhurst, (this time Morrison got two), 2005/06 (one in the 2-0 home win), 2006/07 (another goal this time in a 1-2 defeat) and finally in 2007/08 with yet another goal, this time in a 2-1 win which saw Sean Scannell score his first ever Palace goal.
Last season we managed a 1-1 draw with Ben Watson netting from the spot. While our overall record against Wednesday is not good, our home record is impressive, with 11 wins from 25 matches, nine ending in draws and Wednesday only bagging five wins.
There are many more great memories which I am sure many HOLers can recount – the conga at London Bridge station after our last home game in the 1991/92 season when Mark Bright scored one of his last goals to get a 1-1 draw, before we swapped him for Paul Williams and some cash.
Here's hoping we can continue our good record on Tuesday.