November 6 2009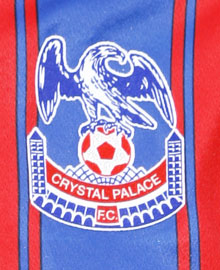 Crystal Palace against Middlesbrough is not an often played match at Selhurst Park, writes Simon Pophale.
There has only been 16 instances of League matches and we have not got a bad record at all, considering in more recent times we have been moving in different circles.
Eight wins out of 16 matches, with just three draws sees us with a 50 per cent win record. However, people who might not consider being present at this game should think again, as there have only been 10 meetings at home in 30 years.
Our history with them goes back to the 1924/25 season when despite remaining unbeaten against them with a 2-2 draw at home, we still went down to the newly formed Division Three (South). Boro finished 13th.
It was 39 years before we played Boro again, this time it was back in the Second Division following our promotion from the Third Division. We continued our good record against the Teesiders, with a 3-1 victory in 1964/65 and a 1-1 draw the following season.
Boro were relegated at the end of the 1965/66 season but with their return for the 1967/68 season came with it a strengthened resolve and their first victory at Selhurst was on May 4th 1968 by a 3-1 scoreline. The following season we went up automatically and Boro managed to once again leave Selhurst without losing, although it was honours even with a 0-0 draw.
The next time we faced Boro was on our return to the Second Division and on September 8th, Boro took their second victory by winning with the odd goal in five as we were relegated again.
This started the period of the teams moving in different circles. We climbed our way back to the top flight and in the 1979/80 season met Boro once again. With our season having peaked to an extent back in September, we ended 1979, one of the great Palace years, with a 2-1 home defeat.
The 1980/81 season is memorable for being best forgotten but a highlight was the 5-2 win over Middlesbrough back in August. We only recorded five other victories at home all season, as we finished bottom of the league.
Boro followed us into the Second Division in 1981/82 so we met again in the 1982/83 season. This was a time when Boro were struggling financially and subsequently we managed to record victories at home every season we played them until their relegation in the 1985/86 season.
Boro went into liquidation and the club was on the brink of being wound up, when Steve Gibson stepped in to save the club and paid the required £350,000 to keep the club alive, 10 minutes from the deadline. Ayresome Park was reopened and it took only Boro one season to climb back into the second division.
Boro did not hang about long in Division Two either, as they won promotion again to the top flight in 1987/88. We managed to record a 3-1 win against Boro back at the start of September 1987, as we finished sixth, just three points short of Boro and a promotion spot.
Again fortunes differed as we ascended to the top flight the following season, via the play-offs but for Boro, it was a one season sojourn so we did not meet again until Boro finally managed to get back to the highest level, for the very first Premier League Season in 1992.
Sadly, both clubs suffered and while our suffering ended in the most heartbreaking way on the last day, Boro went down slightly earlier and a 4-1 drubbing at Selhurst was one of the final nails in their coffin. We were 4-0 up before they got a response from Wilkinson, as Simon Rodger, Eric Young, Chris Armstrong and Chris Coleman all netted after half-time.
The following season, we went up as Champions from Division One but a long overdue victory for Boro came in the freezing cold on a midweek April night. Craig Hignett netted early on and we never looked like getting back into the game.
Our last meeting came in the Premiership in the 2004/05 season, when Boro had
been riding high with their League Cup win the season before and were in Europe when they came to Selhurst.
And despite the giggles as Mark Viduka, overweight and clearly unfit, was subbed after only 10 minutes, Franck Quedrue had the last laugh with a header as we lost yet another vital match at home, as we were relegated again.
So, with no wins against Boro at home for about 16 years, it is time to redress the balance.