November 19 2009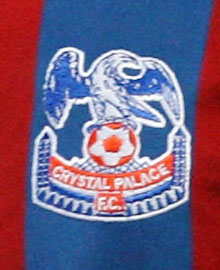 Coventry City's Ricoh Arena has been a happy hunting ground for us in recent years, so let us hope it can continue, writes Simon Pophale.
There are two strands to our history now with Coventry. There were the many matches at Highfield Road, before they moved to the Ricoh Arena, so the best place to start our trip down Memory Lane this week is at their current residence.
Let our minds be cast back to the fateful day, October 15th 2005 as it was our first beano to the Ricoh Arena. So, when Matt Heath equalised on the stroke of half-time after Darren Ward had put us a goal up, many of us could be forgiven for thinking that this match would go as so many of the ones at Highfield Road had done over the years... to the home side.
Cue a salvo from Ben Watson, Clinton Morrison and yes, even Jon Macken (yes, you really had to be there, it was his first touch) got in on the act as we ran out 4-1 winners.
Season 2006/07 was equally as satisfying.
Coventry went one better by scoring twice, but we hit four yet again and this time all the goals came in the first half. Carl Fletcher, Shefki Kuqi, Leon Cort and Jobi McAnuff gave us an unassailable lead. Coventry hit back through Leon McKenzie and Kevin Kyle but we headed back to London again with all three points.
Season 2007/08 saw us win 2-0 in a Boxing Day clash with Clinton Morrison and Paul Ifill scoring the goals.
"Normal service" could have been said to have resumed last season as we took all the points again in a 2-0 victory. Clint Hill and Ben Watson netting in each half to send us back down the M1 happy again. So, that is four wins and one draw in just five meetings. We love the Ricoh!
Sadly, Highfield Road does not hold too many happy memories, but the last match we played there saw a small pocket of Eagles Fans celebrating and an even larger collection of fans at Selhurst Park watching on the Junbotron, even though we lost!
Cue the end of the season in 2003/04 and our miraculous run to the play-offs saw us play Coventry on the last day. The facts were simple, win and we were in the play-offs. Lose and we would be requiring assistance from West Ham. So, at half time we were trailing 2-0 and there appeared no hope of a saviour.
The inimitable Dougie Freedman pulled one back for us but the fact was, Wigan were a goal up and time was running short. Lady Luck however, looked down on us and as if to say "all of those injustices from the past were forgiven" as first, Brian Deane scored an equaliser so late it may as well have been June, which put us in the play-offs.
Add this that we beat West Ham in the final and he had a goal ruled out. Maybe they have the last laugh, as both clubs (for now) are in the Premiership, but it all started at Coventry....
Defeats were a by-word at Coventry. In the 41 matches we played there, we won only nine, drew 11 and lost 21. There were some real thrashings meted out to us as well, with the 1930s providing Coventry with victories such as 8-1 (1935/36), 5-1 (1933/34), 6-2 (1932/33) and 8-0 in 1931/32, which is our worst defeat.
But Highfield Road has gone and so let us leave the past behind. Yes, we did win there occasionally (a 1-4 win in the Premiership in the 1994/95 season springs to mind) but let us hope that we can keep our great record at the Ricoh and our upwardly mobile trend going.