November 26 2009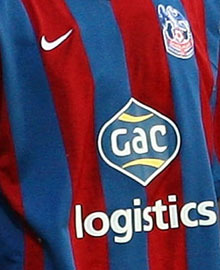 Let me start this week's article with a confession. I am sick of playing Watford as our paths always seem to cross, writes Simon Pophale.
There is a rich history of our confrontations with the majority of the matches being played in the third tier.
The first meeting of the clubs came in the 1920/21 season, our inaugural season in Division Three. Two draws against The Blues (as they were then called) in April of 1921 helped maintain our push for promotion, which duly arrived in May.
Our relegation in 1924/25 to Division Three (South) saw the start of a long unbroken run of matches in consecutive seasons against Watford. Between 1925/26 and 1963/64 we played against Watford every single season.
Even when we got promotion from Division Four, we still could not escape them as we drew them in the FA Cup the following year!
Our record at home during this period was very successful, given the fact that until 1959/60 neither club managed a promotion so could be considered to be fairly even.
Being founder members of Division Three (South) and Division Four provided a consistent stream of matches against the Hertfordshire outfit. Watford still refer to us as rivals, probably due to this period.
Watford only managed six wins during this time, their largest was in the 1932/33 season where they scored three without reply.
Meanwhile, we notched 18 victories with the largest being 8-1 in 1959/60, which remains our biggest win to date. Watford went into Division Three at the end the season, we followed them as Champions the next season.
In 1963/64 we were promoted as runners-up to Division Two and it would be 11 seasons before we would play the Hornets again as we crash-landed back in Division Three in 1974. Watford struggled to keep up with the standard required and were relegated into Division Four.
We met four times due to drawing them in the League Cup as well, we managed to win both league matches and trounced them 5-1 in the home Cup tie.
The last 35 years saw dramatic changes for both clubs. In 1976 Watford appointed Graham Taylor as manager and they went from Division Four to Division One in 6 seasons.
It was at the end of this spell we next met the Hornets, who were pushing for promotion to Division One while we were coping with financial problems, as well as the dismantling of the "Team Of The Eighties", most of it to QPR. Watford equalled their best score against us at Selhurst, running out 3-0 winners in April 1982.
An interesting statistic is that we have never met in the top flight. In the 1988/89 season it was our turn to be on the cusp of promotion but Watford dented our hopes with a 1-0 win at Selhurst in March.
Due to our top flight soujourn the next visit of Watford to Selhurst was for the final game of the 1993/94 season. This was poignant as it was "the last stand" of the Holmesdale Road as well as a Championship winning party.
The trophy and medals were handed out before the match in front of a capacity Selhurst crowd, which probably contributed to the damp squib of a performance as Watford, with a 39 year-old Perry Digweed in goal, ran out 2-0 winners.
We next crossed swords with Watford in February 1996 and it was Dave Bassets' first match in charge as a brace from Bruce Dyer saw us put four past a poor Watford team.
In 1998/99 it was Watford's turn to be on the up as Graham Taylor was trying to work the oracle for the second time. A 2-2 draw was creditable, given that Watford soon rose to the Premier League, while we were fighting for our lives to stay in business.
The last 10 years has seen, one season Premiership excursions notwithstanding, a second tier rivalry rebuilding. While the matches at Vicarage Road have been full of incident, the ones at Selhurst have been a little more pedestrian.
Clinton Morrison got the winner in the 2000/01 season in a 1-0 win, while Watford gained revenge by taking all three points in the 2001/02 season with a 2-0 win, courtesy of goals from Allan Neilsen and Marcus Gayle.
The following season Watford won again at Selhurst due to an own goal, but we had a chance to make amends as we faced the Hornets for our first home fixture of the 2003/04 season and a Neil Shipperley goal maintained our 100% record.
Since then, we have not had the best experiences of home matches with Watford. We drew 0-0 last season and the season before, Watford won 2-0. Our last bright spot against them was in 2005/06 where the match was moved for Sky coverage to a Friday night on the last day of March.
Two own goals (Jordan Stewart and Jay De Merit) and a Freedman effort saw us win 3-1 while being tremendously under-par.
Five weeks later we met in the playoffs and while Iain Dowie could not coax anything more out of us, Aidy Boothroyd learnt the lessons and Watford scored three times in a second half performance which saw them advance to Cardiff, where they sealed promotion.
It is time for us to redress the balance.