December 7 2009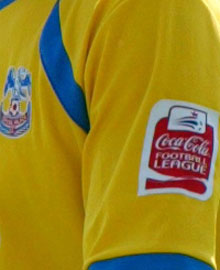 A defining characteristic of matches away at Reading is that there are goals. There is never a dull moment on a trip to Royal Berkshire, writes Simon Pophale.
We do not have a terrible record at Reading. Since their move to the Madejski Stadium back in 1998, we have not fared well which has probably been down to Reading becoming a regular fixture in the top half of the football pyramid.
Reading started their life as a professional club playing at Elm Park in 1896 and joined the league in the 1920/21 season which was the same year as we did.
Our first trip to Elm Park ended in a 1-0 defeat. Only one other match came in the 1920's came in December 1925 in Division Three South and again we were defeated, this time 2-1.
This was to set the trend for 60 years in which we never played in a division other than the third tier. Despite both teams having frequented Division Four, Reading's continued existence in the lower divisions matched our own and in total, there were regular meetings in the post Second World War years up until our promotion from Division Four in 1960/61.
Each decade, until then, would bring a result which would want to be forgotten. In 1934/35 we shipped six while only bagging one ourselves, while the first post war season saw Reading record their biggest win by putting 10 past us. The 50s saw a 4-1 and a 5-0 defeat. While these were low points, we did manage four victories.
The 60s,70s and 80s saw only six visits to Berkshire. This was largely due to our ascendance in the 1960's from the Fourth to the First Division. Our only meetings with Reading were in the Third Division, even in the 1970's our one trip to Elm Park was in the season where we tumbled into the Third Division in successive seasons. One of the very few 0-0 draws took place in 1977.
With Reading finally returning to the Second Division after a 55-year absence and while it was a brief stay of only two seasons, we registered a 3-2 victory in 1987/88. With both clubs flirting with promotion and relegation, although in different divisions, Reading and Palace met again, in the 1995/96 season.
The 1990's saw only two matches, but both were victories and one of them notable. Both matches were in 1996 and while April saw us win 0-2, the match in September saw all the past catch up with us and we hit 16 goals in three matches in seven days.
The first six came at Elm Park, followed by four in the League Cup at home to Bury with another six against Southend. After the years of disappointment of trips to Berkshire, our last one to Elm Park would be the most memorable.
Since the move to the Madjeski, all the matches have been in the second tier and one notable statistic is that we have never met in the top flight. Our record at the Madjeski has been as wretched as our trips to Elm Park, with only one victory back in 2003.
Yet, the victory was seeing the birth of the "bouncebackability" era and while this was Kit Symons last match in charge, the team saw him off with a 3-0 victory and goals from Andy Johnson (2) and Wayne Routledge did the damage. Iain Dowie took charge two days later and the rest is history....
Since then, a 3-2 defeat in 2005/06 and last season, getting beaten 4-2, saw a return to pointless trips west. Andy Johnson suffered an injury which kept him out for three months and helped to derail our promotion charge in 2005 while in 2008, despite going 2-1 up, a Kevin Doyle hat-trick and the sale of Tom Soares were the lowlights.
Fingers crossed that the team will perform better than against Doncaster and make it a night to remember. We have had so few, in the last 90 years, against Reading.