February 4 2010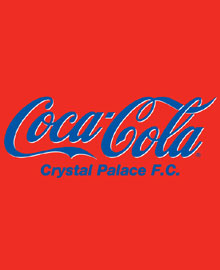 This week's All in the Past only has a few matches to pick from, given that Scunthorpe and Palace have barely met in the league, writes Simon Pophale.
There are only two previous fixtures at Scunthorpe in our history to pick from and as one will be the last time we played there, it does not give a lot to look back to.
Potted League history of Scunthorpe United
Scunthorpe joined the League back in the days when the Third Division was regionalised in 1950 and they plied their trade in the Northern section.
Promotion followed in 1958 and while the league was again being expanded, with the move back to nationalisation and the creation of the Fourth Division, Scunthorpe were members of the Second Division.
Scunthorpe stayed in the second tier until 1964, when they dropped into the Third Division and four years later, were relegated to the bottom tier of the pyramid.
Scunthorpe plied the majority of the next 25 years in this division, under different names. Only in 1972/73 and 1983-84 did Scunthorpe play above the basement division, albeit in the third tier.
The Iron then spent 16 of the last 19 seasons in the Third Division (under many guises) and with the exception of 2004/05, which was back in League Two, the club has enjoyed a brief flirtation with the Championship in 2007/08 and although that journey lasted just one season, an immediate promotion via the play-offs the following season sees them members of the second tier once again.
Which explains why we have never met in the league; Scunthorpe might have been two divisions above us in 1958 but as we ascended from the Third Division in 1964, they fell into it. It took 43 years before our first season in the same division to arrive and our only trip to Glanford Park was in 2008.
The Old Show Ground
Until 1988, this was Scunthorpe's home and it was the first to have a cantilevered stand, built in 1958.
We only made one trip there, which was in the FA Cup in 1960. We went there as a fourth division side looking to make a second round upset but on the day; we lost by a single goal scored by Harry Middleton.
Scunthorpe were also the first team in 30 years to move to a purpose built stadium, when they closed a big part in their history with a match against Torquay United in May 1988. Players like Ray Clemence and Kevin Keegan would have plied their trade on this pitch, which has long since been converted into a supermarket.
Glanford Park
It may be a small single tiered stadium, but Glanford Park is one that we as Palace fans probably have not ticked off our "must visit" list. With only a capacity of just over 9,000, with around 1,600 for away supporters, there will not be many of us who can say we have walked the streets of Scunthorpe on match day.
The last time we did go there, was for one of Neil Warnock's first matches in charge back in November 2007. We were just emerging from the aftermath of the non-productive Peter Taylor era and despite us gaining a 0-0 draw (with a cameo from John Bostock), there was not a lot to talk about. The next time we met that season, we had embarked on a 15-match unbeaten run and we were play-off bound.
Other meetings
Other than the 4-0 drubbing handed out by Scunthorpe at Selhurst this season (the less said about that the better), there have been only two other matches involving the two clubs.
In 1997/98 we drew Scunthorpe in the FA Cup and while this was their very first trip to Selhurst, Neil Emblen scored twice to give us a 2-0 win.
Season 2007/08 was a tough onr for Scunthorpe in the Championship and when they visited Selhurst in April 2008, they knew a win would allow them to avoid relegation for one more week. A display by Victor Moses which saw him set up Tom Soares and Clinton Morrision to condemn the Iron to relegation and kept us in with a chance of the play-offs.
So, with no goals ever away at Scunthorpe, those braving the Lincolnshire weather might see history being made once again, following Danny Butterfield's perfect hat-trick on Tuesday night being the quickest in our history.
We will be looking for revenge for that drubbing in September and three points to push up the table and to overtake Scunthorpe.