February 8 2010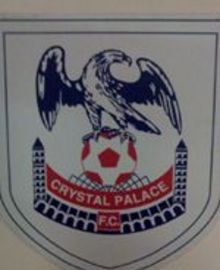 Barely six weeks have passed since we last played Swansea City, but visits by the Swans to Selhurst are seldom, writes Simon Pophale.
The coming of Swansea City to South London gives me a chance to eschew one of our better home records against a Championship rival. Swansea have only visited Selhurst four times for League fixtures and we have remained unbeaten in all of them.
The Swans have only tasted success against us once at the Nest, back in the 1920/21 season when they saw us off with a single goal. It was our very first season as a league club and since then, it has been one of Palace dominance!
A team by any other name...
There are not many teams that can say that to improve their record against us, they even changed their name! OK, it is a long shot (and not even a true one) but in 1970, Swansea Town became Swansea City. Arguably, the upswing in fortunes for the Jacks (as Swansea are also known as) occurred after this change, but their record against us prior was pretty woeful.
Despite Swansea being in Wales, they played in the Third Division (South) while regionalisation was on, but not for long as from 1925–1947 they were members of the Second Division, which they would return to in 1949.
Swansea were a big draw in the division of the time and our 4-0 win in March 1947 is to date, our best against them. Although Swansea were in consolidation following relegation, their 5th place finish was to yield better things come August.
In the 1948/49 season they would be Champions, which makes our 1-1 home draw against them quite credible, given that we finished 22nd that season.
As Swansea Town, there would be one more meeting between the sides which occurred in the 1964/65 season. Both sides were in the Second Division but it would be a season that Swansea fans would want to forget.
A highlight for them would have been to see their team come to Selhurst and score three times. However their frailties were in defence and three was not enough for all the points, as we managed three of our own in thrilling draw. Swansea never improved in defence and were relegated to Division Three in last place.
City's capital punishment
Since becoming Swansea City in 1970, there have only been two visits to Selhurst Park by our Welsh opponents. In 1983/84 we managed a 2-0 win, which then left a 24 year gap before we would meet again.
Last time out
It was September 2008 and we had not won a match at home. Tom Soares had left for Stoke and with Ben Watson frozen out thus far, after trying to force a transfer through, it was our Prince Harry who would find himself back in the side. He was the catalyst for a 2-0 victory, as he scored a trademark free kick and pulled the midfield strings all day.
Nick Carle got the other goal as we showed the cutting edge, that Roberto Martinez' team did not. Swansea played the better football on the day, but with Speroni only tested once, Swansea had adjusted well to the division but were taught a lesson in finishing that day.
Martinez might be now at pastures new but Swansea have continued in the continental vein by appointing the ever stylish Paulo Sousa as their manager. Swansea are challenging in the play-off positions and this will be no easy task to take all three points, as the Swans have lost only three matches away all season.
Let's hope we can keep our 27-year unbeaten League record against Swansea City going.