March 25 2010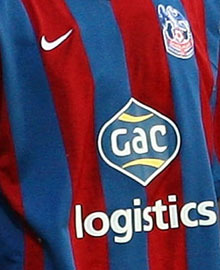 Cardiff City at home is a game that we have become accustomed to in recent seasons, writes Simon Pophale.
Our histories go back a long way: Cardiff City joined the league at the same time as we did, however they did so in the Second Division, while we were founder members of Division Three (South) back in 1920/21.
Both teams had outstanding first seasons: Cardiff finishing runners-up on goal difference to gain promotion to the top division, while we won the Third Division.
Yet our first meeting was not until the 1931/32 season. The 10 years that separated the clubs from joining the league saw a fruitful period for the Bluebirds as they won the FA Cup in 1927 (still the only time the cup has left England) and finishing runners-up in the league in 1923.
Yet despite this and a number of top six finishes, Cardiff were relegated in 1929 into Division Two and in 1931, ended up in the Third Division, which is where the story of our meetings begin.
The 1930s was our most productive time against Cardiff, as we remained unbeaten at home and recorded some victories with large margins; 5-0 in 1931/32, 4-1 in 1932/33 and 6-1 in 1934/35. In fact, of the eight matches at Selhurst we won seven and drew only one.
The Second World War brought football to a halt in the 1939/40 season after only three matches but on its resumption, Cardiff gained promotion and on their way to the Division Three (South) Championship, beat us 2-1 for their first win at Selhurst.
We would not play Cardiff again for another 17 seasons as they remained in the top two divisions of the league, while we were needing to climb out of the newly-formed basement Division Four towards the end of the 1950s and it was our subsequent return to the Second Division saw us meet Cardiff again.
The matches in 1964/65 and 1965/66 finished in 0-0 draws but for the rest of the decade it was a case of played three, won three as we won 3-1 in 1966/67 and in 1968/69 and 2-1 in 1967/68. Our promotion in 1969 would see another break in the fixtures, this time until 1973.
Season 1973/74 would be one to forget as it became a double relegation season. The signs were ominous as we posted a 3-3 draw at home to Cardiff in September 1973, as by the seasons end Cardiff finished in 17th while we ended up in 20th. The following season Cardiff themselves went down, so our last meeting in Division Three, took place in 1975/76.
This was a campaign which saw us take our place in the FA Cup semi-finals for the first time but in the league, while we managed a creditable 5th place, Cardiff bounced straight back from relegation, finishing runners up.
Cardiff managed only their second win in their history at Selhurst in the league during this season, with a 1-0 victory in April 1977. A year later we followed Cardiff into Division Two.
Which is where all the remaining matches have been played in since and the five meetings between 1977/78 and 1984/85 saw us win four and draw one, as Cardiff slipped back into Division Three and plumbed the depths of Division Four so it would take another 18 years before we would meet again.
Season 2003/04 was memorable specifically after December but on October 4th, Cardiff came to Selhurst and goals from Wayne Routledge and Neil Shipperley saw us go 2-0 up, before Graham Kavanagh netted a reply for Cardiff. Amidst the furore of Julian Gray becoming unsettled and Matt Clarke being forced into retirement, this was a tough time for manager Steve Kember and it was only going to get worse.
We wouldn't play Cardiff again at Selhurst until 2006 and despite having a Darren Ward effort ruled out, we managed to nick a 1-0 win with Aki Riihilahti scoring the winner on 68 minutes.
Since this time, it has been a barren run which has seen Cardiff win twice in the last three seasons and with the other being a 0-0 draw, they have the ascendancy at the moment.
A 2-1 win for the Bluebirds in 2006/07 saw them remain top and Michael Chopra and Riccardo Scimeca did the damage, while Stuart Green got our goal.
Glossing over the 0-0 draw in 2007/08, last season saw us still fail to hit the net but Cardiff managed this twice with a Ross McCormack double but the real talking point was the sending off of Claude Davis for an elbow on Roger Johnson.
With Davis suspended for this one, this is another must win fixture if we are looking to avoid the drop.