April 30 2010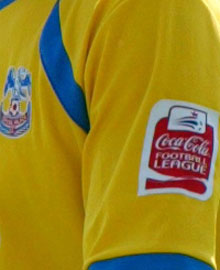 Although we all know the backdrop to Sunday's game, do you know when we first played Sheffield Wednesday in the league? writes Simon Pophale.
The answer is in fact, 1969. Now, I know that a lot of you will say "no it wasn't, it was way before that!". But we first played Sheffield Wednesday in our first season in the Second Division, back in 1921 when the club was known as The Wednesday.
Our matches against The Wednesday were not very rewarding. In the four matches, we recorded only one win (1924-25) and three defeats, with our worst loss being 6-0 (1923-24), which still stands as our worst defeat against our opponents.
In the intervening years, Sheffield Wednesday were a club that plied its trade more often than not in the top flight, with only 16 of the 44 seasons spent in Division Two. They had been winners and runners-up in the FA Cup and won the Division Two title three times, while their greatest achievement would have been being back-to-back League Champions in 1928/29 and 1929/30, as well as playing in the UEFA Cup twice in the 1960s.
Our first trip to Hillsborough in the top flight ended in a 0-0 draw in October 1969. It was a valuable point as well, given that both clubs were embroiled in a relegation battle for the entire season. Despite The Owls managing to beat us at Selhurst in February 1970, we rallied and only sealed our fate in the top flight right at the end of the season, when we escaped relegation by a single point.
The next time we met, we would not be so lucky. Season 1973/74 was one to forget for Palace fans and the match against Sheffield Wednesday would be no exception. A 4-0 Hillsborough humbling saw us struggling from the start (it was only September) and although we did find a flurry of results in the second half of the season, it was too little, too late and we could not avoid the drop again.
The 1974/75 season brought no brighter news for Wednesday as they finished bottom in Division Two and joined us in Division Three.
The next two seasons in the third tier brought Sheffield Wednesday two single-goal victories at Hillsborough but we would have the last laugh as we gained promotion to Division Two in 1976/77 and Sheffield Wednesday did not leave Division Three until 1979/80, which was the year of our best ever finish in Division One.
Our relegation in 1981 brought us back into contact with the Owls and in 1981/82, another single goal victory for the blue-and-white half of Sheffield saw our winless record now stretch to 57 years.
The next two seasons, saw two more Wednesday wins at Hillsborough. The victory in 1983/84 helped Sheffield Wednesday to promotion, which meant a break of five years until we would meet again, back in the top flight, in 1989/90.
The 1990s did bring us a fair amount of success, but it took until October 1997 before we would win at Hillsborough. Sixty two years of hurt ended with a 3-1 win, in a season which although had many lowlights, saw us beat Wednesday at home in the last game of the season, when a youthful Clinton Morrison netted a last minute winner, one of the very few times that we have achieved the double over them.
The last decade has not been much better either in terms of Palace victories. February 2nd 2002 will probably go down as a watershed moment as we registered another 3-1 victory with goals from Morrison, Dougie Freedman and Jamie Smith, while Efan Ekoku replied for the home side.
Since then, we have played five times in the League at Hillsborough and we managed three draws, but Sheffield Wednesday won the other two, the last of which came in February 2009 with goals from McAllister and Clarke in the last 10 minutes sealing a 2-0 win.
It is now time for our team to stand up and be counted and we have to turn the tide of awful results at Hillsborough. There have been turgid 0-0 draws and even a late, late equaliser from Matt Lawrence back in 2008, which is something that we would all take if given before the kick-off as it would ensure that we stay in the Championship.
What happens after the season ends, is anyone's guess.