May 10 2010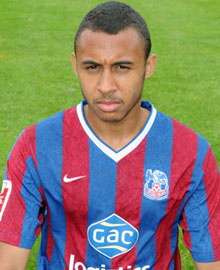 Crystal Palace have released midfielder James Comley.
The 19-year-old has been with the Eagles since he was 15, and was shocked when he found out the club's decision over his future.
"To be honest I wasn't really expecting it," Comley told the South London Press.
"I think the manager [Paul Hart] was asked to make a decision by the administrator.
"I was a bit upset but that's football. I thought a decision might wait until after the final game of the season, so it all felt a bit abrupt.
"But it is just one of those things, you've got to move on. Iím going to miss the club and the fans are great.
"My agent is assessing everything but there is not much I can do because most teams have packed up so it is not like I can even train with them and go on trial.
"It is a slight concern because there are so many players released - it is getting more every year - but I hope Iíll be okay and Iím confident in my ability.
"I would have loved a few more games for Palace but the ones I had were great. Starting at Southampton would probably be my highlight and coming on in the 3-0 win against Wolves.
"Playing against Aston Villa, even though it was only for a short time and we didnít win the game, was a great experience too."