July 9 2010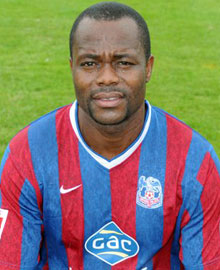 Stern John will not be playing for Crystal Palace next season.
George Burley has closed the door on John returning to Palace after being unable to contact him to discuss his situation.
"I know Stern quite well as I took him to Southampton with me and I wanted to talk to him and see what his plans were," Burley told Sport Croydon.
"But I haven't been able to get hold of him. I've been told that he is in the Caribbean somewhere but that's all we know.
"So I think we will move on from that one now. He won't be playing here next season."
John, 33, joined the Eagles in the summer of 2009 but only featured in 16 games last season. He spent two months on loan to Ipswich.