December 3 2010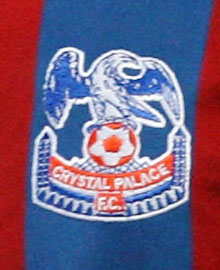 Chris Whyte could be dubbed an "unsung hero" but his contributions to Crystal Palace and Leeds United could not be more different writes Simon Pophale.
Looking back, it is sometimes difficult to remember that before the Premiership, Leeds United were the Champions of England. Howard Wilkinson led them to the title after they finished behind us the season before.
The team that won the title was full of players who were hungry for success, who had been let go from other clubs or not given their chance, as well as one or two seasoned professionals. One player that could fall into a couple of those categories was Chris Whyte.
Whyte started his career at Arsenal and although while our "Team of the Eighties" was riding high and falling equally quickly, Whyte was in Arsenals reserve and youth teams.
He made his breakthrough in the season 1981/82 season and made a name for himself playing in 32 league games that season. He made 36 appearances the following season but then found appearances hard to come by. Between the seasons of 1984/85 & 1987/88, Whyte made only 23 appearances in the red and white of the Gunners.
Steve Coppell, ever an astute decision maker, brought in Whyte on-loan for 13 matches in 1984/85 in order to bring in some quality that was badly needed. This was his sum total contribution to our cause but it should not be forgotten that he came in at a time when we were possibly at our lowest ebb.
Arsenal let Whyte go on a free transfer in 1986 following the emergence of Tony Adams and the signing of Tommy Caton and he ended up playing in the US Indoor League for a variety of clubs.
In 1988 West Bromwich Albion gave him a contract and he played 84 games in two seasons and caught the eye of Leeds United, who had just been promoted back to the top flight.
The £400,000 move could not have been better timed. Whyte paired up with Chris Fairclough in the centre of defence and Leeds made a huge impact in their first season back, finishing fourth and pushed us all the way for a top three finish.
The following season Leeds, unlike ourselves, pushed on and took the title on the last day. Integral to that achievement was the fact that they conceded only 37 goals from 42 matches; less than one a game and testament to the effectiveness of the team that Wilkinson built.
Whyte played in the European Cup for Leeds in 1992/93 and made a further 34 appearances in the League before moving on to the Barry Fry revolution at Birmingham City for £250,000.
His career after Birmingham saw him play for Coventry, Leyton Orient and Charlton, as well as playing back in the USA and ending his career in the Finnish Third Division.
Leeds fans will remember him more than we will, but his career is the epitome of the rejected footballer made good and he was part of the last team to win the Division One title, as when it was the top flight.
Leeds United Appearances: 113
Leeds United Goals: 5
Palace Appearances: 13
Palace Goals: 0