December 19 2010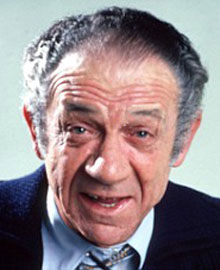 After three smash-hit pantomimes in a row, this year Jamesey changes his focus with a version of how the legendary Carry On team might have portrayed a turbulent year in SE25.
Cast
Simon Jawdin……..Leslie Phillips
Dominic Jawdin…..Terry Scott
Brenda Gumboil….Hattie Jacques
Ron Noodles………Bernard Bresslaw
Carmen-as-muck Noodles…Barbara Windsor
Neil Wormcock……Sid James
Shaun Derriere……Jack Douglas
Clump Hill………..Charles Hawtrey
Mr Phart…………Peter Butterworth
Steve Porridge…….Jim Dale
Martin Longeur…..Kenneth Connor
George Burlesque..Kenneth Williams
Paddy McHurtknee…Frankie Howerd
The Academy Kids…Themselves
January 2010
(Simon Jawdin and his sibling Dominic sit gloomily in the Selhurst Park boardroom, London SE25)
Simon Jawdin. Well, bruv, it looks like the end of the line. The Inland Rev, the banks, the St Johns Ambulance , the Police and Uncle Tom Cobleigh and all, are banging on the gates, shouting for money.
Dominic Jawdin. We could always sell more long-term season tickets, say 10 years to 2020 for £50 each?
SJ. Naaaaah, we've milked that one to death, mate. Anyway all that dough has gone now. It's not cheap keeping a luxury suite at the Dorchester, my mansion and yacht in Marbella and just think of the bills for my 15 motors?
(The boardroom door is flung open and in walks Brenda Gumboil)
SJ. Hellooooooo…and who might you be, my good lady (winks to Dominic and murmurs) I do like 'em
with a bit of meat on 'em…eh?
Brenda Gumboil. I'll tell you who I might be, Simple Simon. I am Brenda Gumboil and I am as of now the administratrix of Crystal Palace Football Club.
SJ. I say, ding dong!
BG. I'll ding dong you, you cheeky monkey. As of now, you are skint, broke, borassic, and up scheissen creek. You and your no-good brother can pack your bags and sling your hook.
SJ. Oh, don't be like that, Brenda. We can always find more cash somewhere.
BG. I'm not joking, Goldilocks. My clients have appointed me to run this football club until such time as we can find a sensible buyer…someone the exact opposite of you. So unless I have to call security to give you the bum's rush, clear your desks and bog off to wherever. Do I make myself clear?
DJ. The bum's rush, eh? Running this club is a big ask, Brenda. But yours looks big enough to us (snigger, snigger).
(The brothers walk slowly from the room without looking back)
February 2010
(Head office of the administrators, City of London, EC3. Brenda Gumboil is sitting at a large round table. There is a knock on the door and in walk Ron Noodles and his wife Carmen-as-muck. )
Brenda Gumboil. Welcome, Ron and Carmen. So good of you to sit in on what should be our final interview for the post of manager of Crystal Palace Football Club. The knowledge and experience of both of you would be a vast help to me in making this important decision.
Ron Noodles. Mumble, mumble, Geoff Thomas, Ian Wright, Mark Bright, John Salako, mumble, mumble….
Carmen-as-muck Noodles. Who are we seeing today, Brenda? I don't want to 'im to see any boobs, do I? Hehehehehehehehehehehehehehehe.
BG. Well, we've got this chap called Mr Phart. Never heard of him myself but I'm an accountant not a football person, of course.
CN. Mr Phart? He'd be chuffed to get the job, eh? Hehehehehehehehehehehehehehehehehehe.
BG. We've had all the usual suspects - Sven, Maradona, Graham Taylor, etc, but this Phart man seems the best bet to all the experts I've consulted. I'm not quite sure why cos he's been sacked at just about every club he's managed. But he's good at working with kids which might be all we've got left soon
CN It's an ill wind that blows nobody any good. He must be a phart smeller, er I mean a smart feller. Heheheheheheheheheheheheheheheh.
RN. Mumble, mumble, promoted to First Division, Cup Final 1990, highest ever Palace placing in football league, mumble, mumble.
BG. Ah, here he comes now. (introduces Mr Phart to the Noodles)
Mr P. Actually can I put you right on one thing - my name is Paul Hart, not Mr Phart. Somebody must have mistyped my CV.
BG. My apologies for that, Mr Phart. Anyway sit yourself down and tell us why we should appoint you as next manager of CPFC.
Mr P. Well, I've had a lot of experience at being sacked which is undoubtedly what will happen this coming May. So for a small settlement, I'll go without any fuss.
RN. Mumble, mumble, Gareth Southgate, Richard Shaw, Eddie McGoldrick, Nigel Martyn, mumble, mumble.
CN. (whispers) I'd go for this geezer, if I were you, Brenda. He sounds ideal. You could even get a couple of old players to assist him. That always looks good and keeps most of the stupid supporters happy.
BG. Well, Mr Phart, it gives me great pleasure to offer you the job. Do you accept and how much money do you want?
Mr P. Blow the money, I'm desperate for work. And I'll take Dodgy Freedom and John Peskyton to help out as well. And by the way it's Paul Hart, not Mr Phart.
RN. Mumble, mumble, sell the club, keep the ground, shaft Mark Goldberg, loads of dosh, mumble, mumble.
BG. Congratulations, Mr Phart.
CN. Congratulations, Mr Phart.
RN. Mumble, mumble, Brentford, Steve Coppell, mumble, mumble.
March 2010
(The manager's office, Queens Park Rangers Football Club, London W12. Neil Wormcock is sitting at his desk with Shaun Derriere and Clump Hill facing him.)
Neil Wormcock. By gum, lads, it's reet grand to see you two again and I'm so delighted that you have decided to move over here to Shepherd's Bush. You won't regret it when the 'oops are top of the league next season and Palace are going down the pan. Mind you, I've nothing against the Eagles but Simon Jawdin was my mate and the new owners might not like the cut of my jib.
Shaun Derriere. Aye, boss.
Clump Hill. Aye, boss.
NW. When I took you two lads to Selhurst, they were a team of right bloody southern softies. We really needed a couple of thugs, sorry I mean committed professionals, to shake things up. You two certainly did the business.
SD and CH. Aye, boss.
NW. After I made you captain, Shaun, I don't think you ever lost the toss before kick-off, did you?
SD. No, boss.
NW. Aye, you were a right tosser if ever I saw one, yuk,.yuk, yuk, yuk, yuk, yuk, yuk. No offence intended Shaun.
SD. None taken, boss.
NW. (wistfully). Well, it's no secret that I were hoping to have retired to my West Country farmhouse by now but life always kicks you in the teeth, don't it. I were paid top dollar by Simon Jawdin and many would say I deserted a sinking ship and left the Eagles in the lurch.
CH. (whispers) Many might be right too.
NW. What were that, Clump?
CH. Nowt, boss.
NW. Anyhow, we've got a real job on here as well. Half the team are right girls' blouses and the Eye-ties who run the place don't help, sitting around drinking cappucino and eating papardelle instead of encouraging the strengths of the English game by setting an example and encouraging the lads to sup good real ale and scoff meat and potato pies.
SD and CH. Aye, boss.
NW. But with your help, Shaun and Clump, we'll boot this club up the league again. So to celebrate your new contracts let's nip down to the White City Arms and neck a couple of jars. They serve a right tasty pint of Snotley's Real Sheffield Steelmelter in there.Yuk, yuk, yuk, yuk, yuk, yuk, yuk.
SD and CH. Cheers, boss.
June 2010
(CPFC Training Ground, Bromley, south-east London. CPFC 2010 co-chairmen Steve Porridge and Martin Longeur are in the car park with newly appointed manager George Burlesque.)
Steve Porridge. Well George, we thought we'd arrange a special session to introduce to you our club captain Paddy McHurtknee and the cream of our youth academy.
Martin Longeur. Yes George, here at Palace we've always taken a special pride in developing young talent, going back to the late '70s when the backbone of the Team of the 80s was from our own academy.
SP. Pity they became the Team of the Nonentities within a couple of seasons but there you go - that's football, eh? Hahaha.
George Burlesque (with a strained smile) Och aye, thanoo, your Lordships.
ML. Come, come, George, no formality here, please. "Your esteemed eminences" will be quite adequate. Hahahaha.
(They enter the training ground and are greeted by Paddy McHurtknee, along with Nathaniel Clyne, Sean Scannell, Kieron Cadogan, Wilfried Zaha, Kieran Djilali and Alassane N'Diaye.)
Paddy McHurtknee. (whispering to the kids) Begorrah and bejabers now, be on your best behaviour, boys, these are the two big cheeses and the sweaty sock boss. Let's hope we're all in good odour. Chuckle, chuckle.
GB. Great to meet you, lads. If we cannae get Palace moving again with youngsters like you, I'm a Scotchman, er, I mean, a Dutchman.
Nathaniel Clyne. All is shower, chief, we is well ''appy , no swag.
Sean Scannell. I is da same as me blud, All da fam is bare nang.
Kieron Cadogan. We no gased, chief. Ta other greezy gaffer am gone.
Alassane N'Diaye. Enchante, Monsieur, Grand plaisir. Allahu Akbar.
Kieran Djilali. Leave out da sh1t frogspeak, man. Talk da Queen's Englis like we does do.
GB (turns to Paddy McHurtknee) What in blue blazes are these lads on about? I cannae understand a word.
PM. To be sure, I'm not too sure meself, boss. I think they're pleased to meet you. Just say "skadoosh", I think it means goodbye.
GB. Skadoosh, bluds.
Academy Kids (in unison). Skadoosh, bossman.
December 2010
(Palace Christmas party, Selhurst, London SE25. The guests are sitting at tables wearing paper party hats.)
Steve Porridge. It's a great pleasure to greet some of the old regime back to Selhurst. We don't harbour any grudges at CPFC 2010, do we Martin?
Martin Longeur. And we cordially welcome Neil Wormcock, Simon Jawdin ,his brother Dominic and the Noodles. Season's greetings to one and all. And let's drink a toast to the future prosperity of Crystal Palace.
Simon Jawdin. (lifts a glass to his lips and surreptitiously spits it out onto the floor. Aside to camera.) Gordon Bennett, where did they find this cheap plonk? I'd have brought a few jeroboams of Bolly from my cellar if I'd known.
Brenda Gumboil. Let us hope that it's a matter of all's well that ends well, if you'll forgive my reference to the Bard.
Paddy McHurtknee. (whispers) Begorrah, who does this Bard play for, Clump?
Clump Hill. Stratford United, I think, Paddy.
Shaun Derriere. Well, it's great to be back here, everyone. I must say the place looks a bit down-at-heel - all those cracks on the walls.
Carmen-as-muck Noodles. Yes, they've no idea who wrote them. Hehehehehehehehe.
Ron Noodles. Mumble, mumble…All set for Europe…Scousers reinstated…robbed of playing at Nou Camp and San Siro…mumble, mumble.
Neil Wormcock. Pleasure to return here again. My true love was always the Blades, er, I mean the Eagles. Slip of the tongue there. Ee oop.
George Burlesque. Aye, it's onwards and upwards for the Eagles now. Moving like a well-oiled machine.
Mr Phart. (aside to camera) Well-oiled is the right expression in his case.
Steve Porridge. Happiness and prosperity to one and all (he breaks into rousing chorus of "Hark the Herald Angels Sing". As the other party guests join in the carol, the camera focuses in Simon Jawdin who is sidling up to Brenda Gumboil).
Simon Jawdin. Brenda, I just want to say that I have fallen in love with you and want to marry you and want you to come and share my life in Marbella.
Brenda Gumboil. Simon, I'm going to be frank with you. We can't get married.
SJ. Why not?
BG. Well, to begin with, I'm not a natural brunette.
SJ. It doesn't matter.
BG. And I smoke. I smoke all the time.
SJ. I don't care.
BG. And I have a terrible past. For three years now I've been living with a merchant banker.
SJ.I forgive you.
BG. And I can never have children.
SJ. We'll adopt some.
BG. But you don't understand (rips off wig and says in male voice) I'm a man.
SJ. Well - nobody's perfect.
THE END
---
Email Jamesey with your comments to jevans3704@aol.com
In Depth Jamesey's Veteran View Index