January 6 2011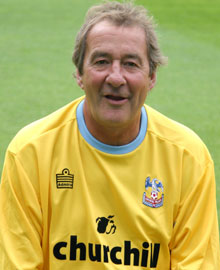 Steve Kember has returned to Crystal Palace as the new chief scout, the club has confirmed.
Kember began his playing career at Palace with the former midfielder amassing more than 300 appearances in two spells.
He has had stints as coach and caretaker manager at Selhurst Park, taking up the manager's hotseat in 2003 but was sacked after a 5-0 defeat to Wigan.
Kember was formerly scouting with Fulham and takes over from Jeff Vetere who became Aston Villa's chief scout in November.
"I jumped at the chance to return," said Kember. "It was nice to come back and get on board again.
"Several loan players are going back so the majority of my time will be looking at new players. We've got a list of players that we think would benefit the club and make us a better side. Myself and hopefully some more scouts will be player watching.
"The scouting system has broken down and hopefully we can build it up again and get the network back to what a club of this stature should have."