What should be the new Palace crest?
August 4 2011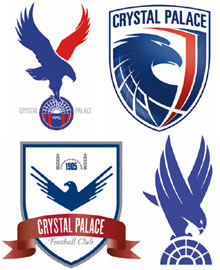 Crystal Palace have unveiled four new club crests and want fans to vote on their favourite to be used.

What's your favourite? Vote in the poll on the home page of this website.
---

Talk about this story on the message board

Like this? 5 people like this.
---
Post this story to:
Palace Talk Forum Latest
Wayne Hennessy at 10.38pm by PZ Eagle
Roger Hynd at 10.31pm by davidmyboy
Liverpool FFS at 10.24pm by pompeyeagle
Liverpool FFS at 10.20pm by palacer
Wayne Hennessy at 10.14pm by the silurian