October 23 2011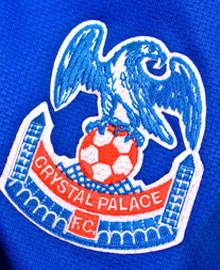 False dawn or success surge? Jamesey is delighted just to bask in a string of terrific results.
After our 0-1 victory at Ipswich (Oct 22), I have opened my Sunday newspaper several times to look at the Championship league table.
And on each occasion, there it is in black-and-white - Crystal Palace third with 23 points. So it wasn't a dream or a chimera to see the Eagles in such a lofty position. We are truly back in business again after three dismal seasons - one mediocre and two potentially disastrous.
Forgive me for saying it again but I am not all that keen on evening games these days but I grasped the nettle and made my way down to Selhurst Park on Tuesday (Oct 18) to see us meet Bristol City.
A sparse crowd of fewer than 12,000 bothered to attend so I wasn't the only supporter reluctant to brave the autumn chill and put up with a late journey home.
After a spirited 0-2 win against Watford the previous weekend (Oct 15) the Palace team seemed curiously ill at ease.
As a veteran supporter, I fully realise that all good runs come to an end and although we were playing a struggling City side at home we were making very heavy weather of it.
Nevertheless, we seem to be getting the rub of the green at the moment and Glenn Murray's penalty strike towards the end of the proceedings gave us three more points. It is a football cliche now but it has to be said that if you can win games when you aren't on form, it is very good news indeed.
My bedtime cocoa (enhanced with a taste of Spain - Ciento Tres 103 brandy) went down particularly deliciously after the Bristol game, and that club is beginning to to get on the nerves of even a tolerant and open-minded individual like me. They whine and moan about everything that doesn't favour or promote the "wonderful" Bristol City. Do us a favour, belt up and concentrate on paying better football.
I didn't travel to the following game, away to Ipswich, but listened to the excellent commentary on Palace Player.
Judging by the remarks of the commentators and of the feedback of travelling fans on the HOL boards, we acquitted ourselves extremely well. The booing and jeering of their own team from the Ipswich supporters, clearly audible on the radio, were testimony to that. And Paddy McCarthy's beautifully taken goal gave us yet another win.
Unlike the par-for-the-course snivelling and griping from the Bristol City's caretaker cretin, the Tractor Boys boss, Paul Jewell, was magnanimous enough to say some nice things about us in his post-match comments.
So we have already won four away games even before we encounter the ghosts and ghouls of Halloween. Hang on, I'm going to have another look at the table in my newspaper to make absolutely sure it's true...
---
Email Jamesey with your comments to jevans3704@aol.com
In Depth Jamesey's Veteran View Index