August 21 2001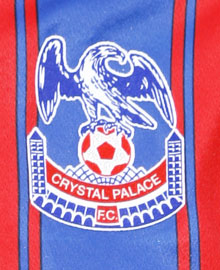 Crystal Palace proceed to the 2nd round of the Worthington Cup after a 4-2 win over Leyton Orient. There were two goals from Clinton Morrison and two from Tommy Black.
Leyton Orient took the lead twice. On 29 minutes it was Jeff Minton who scored the 1-0 and Scott Houghton netted the 2-1 on 37 minutes.
Clinton Morrison, on 34, and Tommy Black, on 56 minutes, put The Eagles level.
After that Dean Smith and Minton both hit the woodwork in the space of two minutes.
However, in the final 7 minutes Palace ensured their progress through again Morrison and Black.
Leyton Orient: Bayes , Downer , Harris , Smith , Joseph , Houghton , Oakes , Lockwood , Minton , Watts , Ibehre
Subs not used: Barrett , Castle , Hadland , McClean , Stephens
Palace: Kolinko , Austin , Mullins , Black , Riihilahti , Thomson , Rodger (Berhalter 54) , Carlisle , Gray , Morrison , Popovic Subs not used: Gregg , Harrison , Rubins , Sharpling
Bookings: Riihilahti 50
Post-match comments
Palace boss Steve Bruce praised the O's perfomance. He said: "All credit to Orient I thought they were terrific for a third division side.
"They played the game the right way, passed the ball and contributed to a fantastic cup tie.
"But we started the second half much better and created chance after chance and the longer the game went on the more comfortable we became."