February 20 2012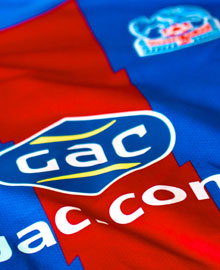 The Hornets' impressive current run gave them good reason to be hopeful on their Selhurst visit. But the reality was different, reports Jamesey.
All right, I admit it.
Listening to the radio report on our 2-2 draw against Bristol City (Feb 14) on Palace Player, I went ballistic in a big way when we conceded twice in the dying minutes to draw a game which we should have convincingly won.
The Jamesey household rang with curses and imprecations.
Furniture and walls were kicked.
Even Daisy the dog ran whimpering to the haven of her basket.
Let me say quickly that I have never been all that bothered about losing games. A lifetime as a Palace supporter accustoms one to all that.
But I hate losing matches that should sensibly have been won.
I was angry at looking like a "mug" and a "loser" who supports a team which has no bottle.
However, next morning in the cold light of day, I had calmed down enough to admit that an away point was not exactly the end of the world.
But I did throw down an imaginary gauntlet for the Eagles to seriously lift their game at the next fixture against Watford (Feb 18).
And this they did in no uncertain manner with a superb 4-0 demolition of the Hornets.
A sparse crowd (for a London derby) of 13,324 assembled with over 1000 Watford fans in attendence.
The omens looked good before the kick-off even occurred.
After their pre-match warm-up the Hornets headed for the dressing room at the wrong end of the field.
This looks promising, I thought. If they don't know one end of Selhurst Park from the other, we might be treated to a few own goals.
But for the opening 15 minutes, Watford dominated the play until, after 22 minutes, Wilfried Zaha opened his account for the Eagles.
I traveled to Vicarage Road for the away fixture last October and there, Wilf scored the first goal in our 0-2 victory.
The omens were looking good again.
Two more goals from Chris Martin and another from Kagisho Dikgacoi sealed the delightful 4-0 result.
Thus the hapless Hornets were the unfortunate victims of our first double of the season.
By the time the final whistle blew, the heavy rain was turning icy but it's extraordinary how a handsome win can soothe the discomfort of frozen feet and leaky shoes in the post-match tramp to Selhurst railway station.
---
Email Jamesey with your comments to jevans3704@aol.com
In Depth Jamesey's Veteran View Index