February 29 2012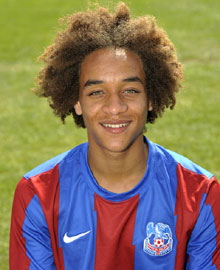 There has always been a sense of ownership and pride attached by football fans to a product of their academy, says Andrew Marhal.
But in the modern game where financial clout is increasingly important, and the days of the one-club professional are largely a thing of the past, fans of clubs like Palace increasingly turn to the academy for inspiration, excitement, and hope.
Producing good young talent is one thing clubs like Palace can really compete at, even when finances cannot rival those of many competitors.
In an age where fans have ever more interest in their club's academy prospects, they have increasing quantities of information at their fingertips. Social media, internet message boards, online highlights and increased media attention all contribute to this.
This means, however, that prospects who were once able to develop in private, and whose readiness for 1st team action was subject to the scrutiny only of coaching staff, are now evaluated by the fanbase at large.
Palace fans knew of Victor Moses, for example, years before his senior debut. Even more extreme is the case of Gus Sow who had been branded a potential generational talent by some online before he had even turned 14, following a mention in a national newspaper.
Fans now form an emotional attachment on some level with young players before they have even established their first team credentials. Who could imagine John Bostock leaving under such a cloud, had it occurred 20 years ago.
Gone are the days when management can release a promising, but ultimately ineffectual youngster without scrutiny or criticism in some parts. This will likely be proven to be the case when the club make the seemingly inevitable decision to let go of the likes of Nathaniel Pinney, Kieron Cadogan and Ibra Sekajja.
However it is worth baring in mind the fates of others recently released by the club. Recent academy players to show promise before being released include Kudjodji, Smith, Robinson, Dayton, Djilali and Grabban. It would be difficult to argue that the wrong decision was made in any of those cases.
Ultimately, despite the increased awareness of our prospects, the knowledge of academy staff and management who see them perform day in day out is far superior.
Which is why Palace fans should be so pleased with the recent announcement that the club have succeeded in their tireless efforts to persuade Reise Allassani to sign a professional contract. The future is bright.