March 22 2012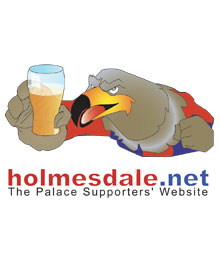 The Holmesdale Online has been selected in the top 20 independent fan sites in the country.
Soccervoice.com has trawled through thousands of unofficial football websites and its panel has rated the best.
Holmesdale.net appears third in the top 20 list with a maximum five stars awarded for content and three for design.
"One of the traditional sites that has been around almost since the start of the web... content is great and always worth a visit," says the review.
Gordon Law, who edits the Holmesdale Online, said: "We are delighted to be recognised as one of the best fan sites on the internet.
"We continue to strive to improve the content and design plus technical innovations to make the website the no.1 in the UK. I would like to thank all the contributors and forum moderating team who have helped in the site's success."
The Holmesdale Online was founded in 1999 by Law and Peter Guntrip and just months later won the national Guardian Site of the Season award.