April 15 2012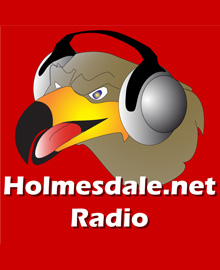 The Holmesdale Radio show is live online from 8pm to 9pm every Sunday.
Music from 7:30pm and chat from 8pm
Another week, another two games and plenty to talk about!
To have your say get in touch with us before or during the show through any of the methods below.
Firstly we look back to the defeat against the league leaders. We have all your reaction to that, plus our own, to compare with Dougie's assessment of the game and we'll have a look at trying to marry the two up!
Then we look at yesterday's point against Ipswich. I was genuinely surprised at the strength of reaction from many on the message boards to what I thought was a fairly standard Champonship level match - so we'll see if the rest of the team agree and discuss your reaction in full.
We'll have our usual look at the key topics on the messageboards and will bring news of some upcoming interviews, hopefully before the end of the season, which should whet the appetite for the weeks ahead.
Finally we will work though as many of your emails, tweets, FB messages and calls as we can - and you can also visit the Holmesdale chat room during the show - www.holradio.net/chat
With:
Chris Hambling
Mark Ross
Albert Kerly
Aaron Mitchell
Hit play to listen to the show in broadcast hours, show highlights will be played for the rest of the week.
If it is unavailable, then try: radio.holmesdale.net
Or the Holmesdale Radio page where you can also download episodes.
Contact Us
Email: radio@holmesdale.net
Phone: 0208 123 1646
Text: 'TXT Eagles + SHORT MSG' too 81696 (It's important texts are kept short, long messages get cut off by the software)
Twitter: Include #holradio with your message