May 17 2012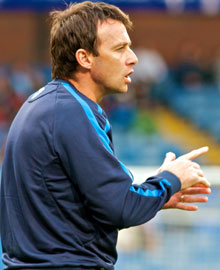 Now the season is finally over, Robert Seltzer is excited about seeing some new faces arrive at Crystal Palace.
So the season has been over nearly two weeks, the smell of Deep Heat is just leaving the changing room and the last remnants of the Player of the Year Party have been cleaned up. It is now time for silly season to being – yes the transfer talk.
The common consensus to many Palace fans is that this season was a success. When you look back on what we have been through in the post couple of years then I think that there is no other way at which you can look at it.
Safe by pretty much late February, beating Manchester United at Old Trafford on the way to a Carling Cup semi-final and have a club that is now very financially stable is almost as good as winning the Champions League if you ask me.
We all know that goals were a problem last year, but in my view, sticking Wilfried Zaha up top will open a whole load of possibilities.
The positions we most need to fill are wingers and a centre back or two. We have been crying out for an out-and-out winger to supply crosses that Glenn Murray will thrive off. A winger with pace will pose problems for defences and therefore give Zaha more space to do what he does - and I for one am licking my lips at that thought.
I would love to see Anthony Gardner re-sign, though I fear though we will be trumped by one of the bigger spenders in the league gazumping us in the contract offer department.
In Aleksandar Tunchev I feel we have a ready made, good alternative that can help guide Academy stars Ryan Innis and Michael Chambers to be the players that their potential suggests.
Now with those additions the future will be very bright indeed, roll on August. Until then let the fun and games begin!