August 31 2001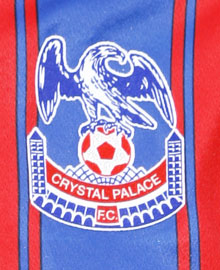 Eagles boss Steve Bruce has told Jamie Pollock that his future at the club is uncertain. The midfielder had problems with former boss Alan Smith and chairman Simon Jordan last year after a bust up.
The 27-year-old was dropped from the squad by Alan Smith and eventually loaned out to Birmingham.
After his return to the club this summer he did not get off to a good start with new manager Bruce.
Bruce said: "The simple fact is that it is down to Jamie Pollock.
"He came back from the summer break overweight.
"He then had a hernia operation and didn't do his rehabilitation.
"Now he has lost a bit of weight, but he's got a lot of work to do to get back in the team, I've told him that.
"There are plenty of players in front of him in my plans, and I'm not even considering him at the moment.
"But if he gets himself back to fitness we'll have to wait and see."