August 24 2012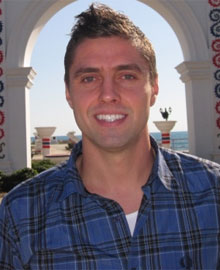 Crystal Palace have signed midfielders Yannick Bolasie and Andre Moritz on permanent deals.
Bolasie, 23, joins on a three year deal from Bristol City where he was named young player of the year last season.
The tricky winger will take the number 7 shirt for the remainder of the season.
He told the official Palace website: "I have a similar playing style to Wilf[ried Zaha], and prefer playing on the left wing although I can also play on the right.
"Two games is nothing in the Championship and there's a long way to go. If I'm selected I'm looking forward to the first game at Middlesbrough."
You can check out Bolasie's own official website or follow him on twitter: @YannickBolasie
Brazilian midfielder Moritz, 26, has played most of his football in Turkey but has been without a club since leaving Mersin İdmanyurdu at the end of last season.
He will take the number 30 shirt this season.
Mortiz said: "I'm really happy to be part of this club, I've played the last five years in Turkey and it's a great opportunity for me to be playing for England. I know Crystal Palace is a great club and I'm really pleased we've come to an agreement."
You can check out Mortiz's own official website or follow him on twitter: @andremoritz10.