September 11 2012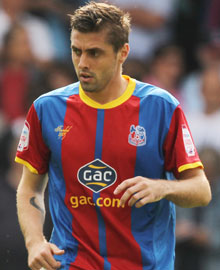 Andre Moritz rejected several clubs around the world to join Crystal Palace.
The Brazilian midfielder joined at the end of last month on a free transfer, having spent time at Turkish outfit Mersin Idmanyurdu.
And when a deal at Rangers failed to materialise, the 26-year-old opted for Selhurst Park at a fraction of the wages.
"I have come to Palace to improve myself," he told the South London Press. "The money that I received today is 20 per cent of what I was getting in Turkey.
"Iím not here for the money - Iím here for the football. Iím here because I really want to have fun. Football is something serious but if you donít enjoy it at the same time then you cannot be a winner. I want to do one of the best years of my career.
"I had really, really a lot of offers - from China, Turkey, Brazil and Spain, which was from a small club for a small amount of money that didnít make me happy. There were also teams in Azerbaijan and Romania.
"This year I wanted to play somewhere that I could play to be a champion, really improve myself or try something else."