September 12 2001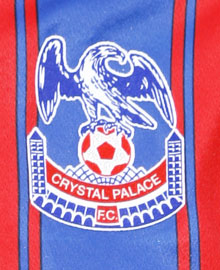 Boss Steve Bruce wants to go one better than the high-flying Eagles managed last year in the Worthington Cup, when they reached the semi-finals.
Speaking ahead of the his side's second round tie away to Everton Bruce said: "We hope desperately we can pull off a shock. It's going to be mighty difficult because we've got a tricky tie in front of us, but we'd love to go one better than last year.
"The Worthington Cup is one of the first trophies I ever won, so it's a bit magical for me. I think Manchester United only won it once and I was fortunate to pick up the trophy.
"And of course, once you've had a bit of success like that, you want to try and recreate it."
Palace have had a promising start to the season, but the opportunity to take on Premier League opposition agagin is one the side would seem to relish given their victories last season over Leicester City, Sunderland and then leading Liverpool in the first leg of their semi-final.
Bruce added: "The Worthington Cup brings back great memories for the club because of what we did last year and another good run would lift everyone, and of course, financially it really helps.
"The cup is vital for every club, the winner gets in Europe, so that's one massive advantage of the competition."
But in his first season in charge, is Bruce letting himself think beyond trying to take the club back to the Premiership?
"Of course, because we got through to the semi-final last year. Any club who has aspirations at all would love to play in Europe, Crystal Palace included. Why not? It's my job as Palace manager to see how far we can take this club."