September 13 2001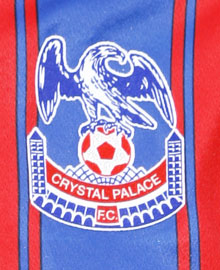 Steve Bruce said his side deserved their Worthington Cup scalp over Premiership side Everton even before the penalty shoot-out.
Palace beat the Merseysiders 5-4 on penalties after the game finished 1-1 after extra-time.
Kevin Campbell missed Everton's first spot kick and Clinton Morrison put away Palace's fifth to clinch the tie.
Bruce said: "I felt we deserved it even after 90 minutes. I've only been at the club a couple of months and there is still a lot of work to be done, but you can see that I have got a lot of talented young players who could do well with a bit of experience.
"They did me proud out there, we deserve to be in the next round. Overall we deserved it because we were the better footballing side on the night."
Everton boss Walter Smith thought Palace deserved their win.
He said: "It was disappointing to lose on penalties like that, on the balance of play we were better territorially, but Palace had the better chances.
"I can't argue on that respect, but after getting off to a good start with that early penalty I felt we should have gone on to take control of the game, but we didn't do that.
"Play was scrappy in the first half and we had all the pressure in the second half without really creating anything.
"Once it goes to penalties it's anybody's guess who will win in the end. Nobody likes losing like that, I'm disappointed, everybody's disappointed."