September 21 2001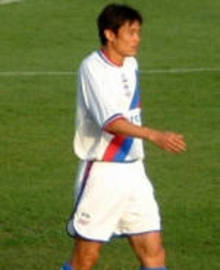 Chairman Simon Jordan confirmed rumours reporting that SPL side Dundee United have made an enquiry about Fan Zhiyi.
The Chinese defender has been linked with the Scottish side several times the last few weeks.
Fan's future at Selhurst Park is in doubt after he revealed that he would be away for a couple of months due to international commitments.
Specualation about his future intensified after Middlesbrough defender Steve Vickers joined the Eagles on a month's loan, with a possible view to a permanent deal.
Jordan said: "Dundee United have spoken to me about Fan, but at the moment it's just an enquiry and they have not made a bid.
"If they made a bid for him I would consider it, but I don't think they could afford what we'd be looking for."