July 2 2014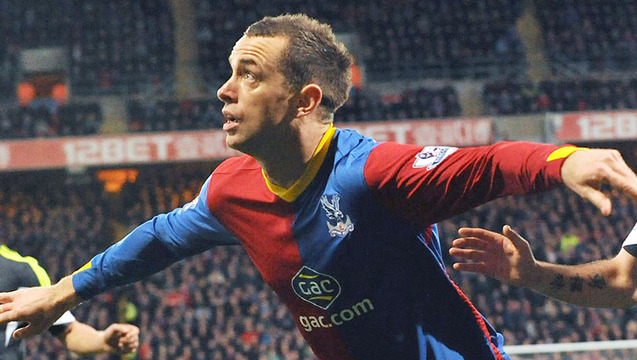 Former Crystal Palace striker AARON WILBRAHAM has joined League One Bristol City.
The 34-year-old was released by Palace at the end of the season after spending two years in South London.
WILBRAHAM played in Palace's play-off final success over Watford as the team won promotion to the Premier League last year.
But the forward rarely featured in the top flight, making just two starts and four sub appearances, scoring on the one occasion.
"It was frustrating a little at the start of last season," he said. "After playing the full 120 minutes at Wembley to get Palace promoted, and didn't get named in the Premier League squad in September, was obviously disappointing.
"But I understand the transition of football when a club goes up to the Premier League and make a load of new signings and I was unlucky to miss out.
"A lot of the lads were surprised by it and I had an operation at the time so got that sorted out. Then when Tony Pulis took over, he said he wanted me back in, back in the dressing room and involved, which gave me a lift.
"I was involved in a few games, not as many as I'd have liked, but it was such a big squad and we were doing so well at the time. You couldn't really argue with the team performing well every week.
"I had a chance to go out on loan to a few clubs but Tony Pulis didn't want me to as he said he needed me. It was frustrating not to play so now I'm looking forward to playing some football."