October 8 2001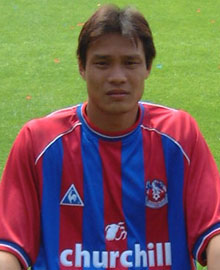 Fan Zhiyi got all emotional with the news that China have qualified for the World Cup finals for the first time in their history.
The Chinese beat Oman 1-0 in Asia qualifying group B and the three points were enough to guarantee them a place at Korea/Japan in 2002.
Fan said: "I am at a loss for words. I have cried many times before but nothing like this before.
"This victory does not mean China is now neck and neck with the best in the world. It's only just begun. I have not wasted my efforts through all these years.
"When I am all alone overseas, this is all that I am waiting for. I have done all that I can for Chinese football and I can't thank the fans enough."