October 17 2001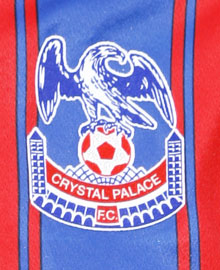 Steve Bruce refuses to deny he is interested in the vacant Birmingham City manager's job, while Simon Jordan said he wouldn't stand in his way if he decided to leave.
Palace moved up to second spot with a 2-0 win over Bradford, their sixth win in a row, last night and some fans will be worried Bruce will leave Palace in the lurch.
Bruce said: "I enjoyed my time with Birmingham and I can't stop the speculation. I am the manager of Crystal Palace, and I'm enjoying that, but I'm not going to say I am ruling myself out or in.
"It's only speculation. I took 26 calls from the media while trying to prepare for this game. I don't want to answer any more questions on the subject."
Simon Jordan thinks Bruce would be stupid to leave Palace, but would not block the move if he wanted to leave.
He said: "I wouldn't stand in Steve's way if he wanted to go but why would he want to? He's not daft. He knows he was lucky to get the chance to manage Palace when I brought him from Wigan in the summer.
"Birmingham would have to pay a lot of money in compensation but it's a free market and there is no way I'd stop someone if they wanted to leave. It is up to them if they want to get Steve.
"If Manchester United wanted him I could understand him being interested but why go to Birmingham?"
"He is doing a good job here and he is enjoying it. We are higher in the league than Birmingham and I have made it quite clear my ambition is to get this club into the Premiership.
"I've spent £11m in the last two years trying to achieve that aim and haven't noticed Birmingham spending that sort of money. Steve has a three-year contract and there is no get-out clause.
"It's up to Birmingham if they want to get Steve. Good luck to them if they want to try. I'm quite relaxed about it."