October 21 2001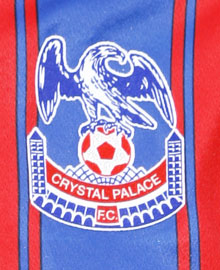 Steve Bruce admitted that he was going to savour his side going top of Nationwide Division One after beating fellow promotion-chasers Wolves by one goal to nil at Molineux yesterday.
The Palace boss said: "It is an extraordinary story. I would like to say 'well done' to the players and the rest of the staff because they were castigated last season.
Bruce was sacked by Huddersfield then failed to take Wigan into the play-offs last season and is enjoying his time at the moment.
He said: "I became very reclusive for two or three months, particularly when I left Town. I took the whole thing very personally.
"But after the way things have started here, I'm ready to go out, have a couple of glasses of wine and really start enjoying myself again. I feel very happy with my life right now.
"I have been kicked from pillar to post in the last three years, so why not enjoy it now?"
Bruce also admitted that he was searching for new additions to his squad.
"The average age of the squad is something like 23, yet they all became real men. They deserve all the credit, not me. They couldn't have done any more and overall it was a tremendous show.
"We are still on the look-out to add two or three players. The chairman has told me there is cash available, so it's a case of keeping ourfingers crossed."
The former Manchester United star refused to comment on speculation linking him to the vacant manager's post at Birmingham City.
He added: "I will answer no questions whatsoever on that. I am here to talk about a magnificent performance by my team, nothing else."