June 11 2015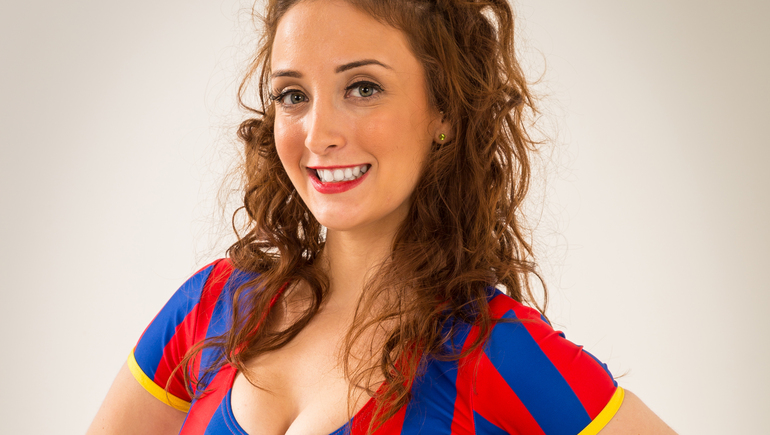 Having Crystal Girls withdrawals now the season is over? Don't worry, because our spotlight on the group continues with Naomi.
Name: Naomi.
Age: 27.
Hometown: Hastings.
Nickname: Nom.
Dance background and experience: Iíve danced all my life, ever since I was a kid, and done various shows and pantoís and stuff like that. I love it.
Words to live by/favourite quote: Life should be about laughing and having fun.
Five words that describe you: Shy, chilled, quiet, funny, reserved.
One thing most people would be surprised to learn is: I have an extreme phobia of bananas. My palms start sweating if I see one, I start crying and I donít like any yellow food, so I donít like bananas. I donít like the smell of bananas either, they like scare me.
Biggest fear: Definitely bananas. I donít even know if Iíve ever eaten one, but the thought of eating one makes me feel sick. I canít bear the look, the texture, the smell, the colour, I hate it all.
What would be your superpower? To be able to fly.
Most embarrassing moment: On my first game at Selhurst I fell over while walking onto the pitch for our second dance. It was so embarrassing.
Dream job: Anything that involves dancing, anything performing, dancing.
Dream holiday destination: I want to go everywhere, so an around -the-world trip.
Why did you decide to audition for the Crystals? I looked them up and they looked really fun and exciting and they get to dance and it's nice to be with a group of girls.
What are some of your Crystals highlights? Making loads of new friends and performing.
Favourites:
Movie: My Girl.
Article of clothing: Dresses.
Phone app: Twitter.
Cartoon character: Ariel from The Little Mermaid.
TV show: Friends.
Ice cream: I donít like ice cream.
Junk food weakness: Curry, McDonald's, anything that's not yellow!
Find out more about the Crystals
Photos © copyright Ramzi Musallam/Holmesdale Online.
Thanks to the Holmesdale Onlineís photographic partner and much valued supporter Picture Partnership in Shirley. For your photographic needs please visit or contact Picture Partnership in Shirley. Tell them you are a Holmesdale Online member and you will qualify for a discount or special offer!