August 27 2015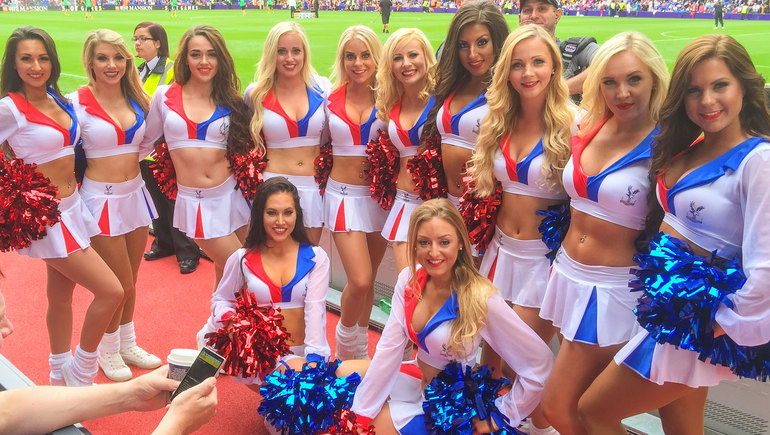 Crystal Palace's cheerleaders, the Crystal Girls, are delighted to return for the new season. Their new kit has been well received on social media...
Sophie is loving the new Crystal Girls kit...
Charlie enjoys the sunshine for the game against Arsenal.
Claire makes her first selfie of the season with Stacey.
Grace was also delighted to be back for the new campaign.
Seeing double with Jessica at the Shrewsbury cup tie.
Kim marks her fifth year as a Crystal with milestone images.
Mollie is another happy Crystal...
Read more Keeping up with the Crystals
Find out more about the Crystals