November 2 2001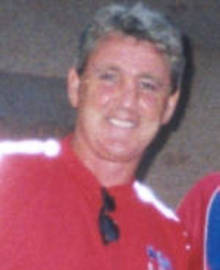 Steve Bruce will finally be confirmed as the new boss of Birmingham City later today, according to newspaper reports.
Bruce has now resigned from his post as Palace manager and he will be confirmed Birmingham manager today, according to the Sun.
Simon Jordan has now agreed a £200,000 compensation package with Birmingham. Bruce had only been at Selhurst Park for five months and had another 18 months of his £5,000 a week contract to go.
Jordan tried convincing Bruce to stay and even offered to match the £350,000 a year deal the Blues had offered him.
But Bruce turned it down feeling that Birmingham had more potential. He finished his playing days there when he quit Manchester United in 1996.
Palace had rescued Bruce from the managerial scrapheap, when Jordan asked Bruce to join him from Wigan. There he had no qualms about leaving Wigan after getting them tothe play-off finals.
Wigan chairman Dave Whelan was angry Bruce walked out on them, despite not being on a contract.
He said yesterday: "Steve Bruce is largely responsible for the tough position this club now finds itself in.
"He arrived here in April, immediately fired a number of players and then walked away."
League Managers' Association boss John Barnwell was not happy with Bruce's actions. He said: "The Association has never supported managers breaking their contracts.
"We complain when clubs sack managers and refuse to recognise their contractual obligations. We cannot have it both ways."
The lack of loyalty won't give Bruce much respect by many people in the game, especially Palace supporters.
He became manager of Sheffield United in 1998 and left 10 months later to join Huddersfield. He spent more than a year at Huddersfield before getting the sack after a poor run of results, which Huddersfield fans blame for their eventual relegation.
Then after six months unemployed, he joined Wigan, only to leave after two months to join Palace. Five months later he has decided to walk out on Palace to go to Birmingham, his fifth club in three years.