November 2 2001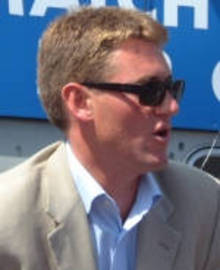 Simon Jordan tonight confirmed that Steve Bruce has resigned as manager, but he has not accepted his resignation.
Jordan told cpfc.co.uk that Bruce must abide by his contract and give a significant notice period.
Assistant manager Steve Kember and first team coach Terry Bullivant will be in charge of the squad which travels to Walsall tomorrow.
He said: "The very, very latest is that Steve Bruce has resigned from his position at Crystal Palace Football Club.
"However, I have refused to accept his resignation and he is still bound by the terms of his contract, which include a significant notice period.
"It is obviously a difficult situation but one I will handle at the appropriate time and with the minimum effect on the playing staff."
Jordan could not hide his anger at Bruce's decision. He said: "I am personally very disappointed about the entire situation, having given Steve a superb opportunity to re-establish his reputation and provide a platform from which he could build a successful football club."
Kember and Bullivant will try and pick up the pieces after Bruce's exit and get back to winning ways at Walsall after the defeat to West Brom on Wednesday night.
Jordan added: "I'm in the position that I have excellent back room staff who are a pivotal part of why we stayed up last year and why we have started so successfully this season.
"Steve and Terry will take charge of the First Team and do what they are perfectly capable of doing, which is getting a result at Walsall.
"I would like to assure all Palace supporters that I will carry on my relentless pursuit of excellence for Crystal Palace Football Club and that the improvements in the stadium, the club infrastructure and of course the team will continue, taking us all to new heights."