December 3 2015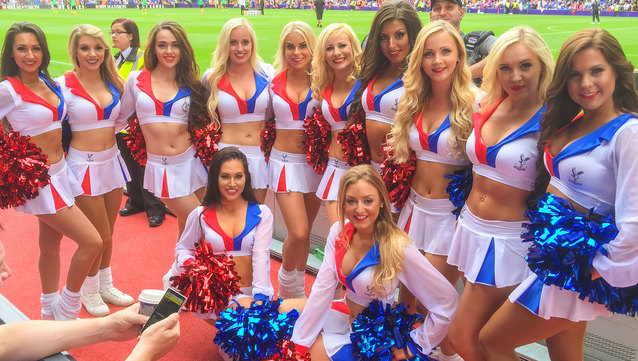 Crystal Palace's cheerleaders have had another busy month. Get the lowdown on what they've been doing...
Kim warms up ahead of matchday!
Claire is all smiles on the pitch
Gemma at work with the other girls for the recent NFL game
Neesha strikes a pose pre-game
Yes, that is Grace in a crazy outfit!
Cereal in bed for Charlie
A brilliant Halloween outfit from Abigail
Jessica having fun in different oufits
Kim and Charlie were ring girls for a big fight
Ciera pictured with the rest of the girls for Stacey's birthday
Selfie for Sophie
Read more Keeping up with the Crystals
Find out more about the Crystals