January 5 2016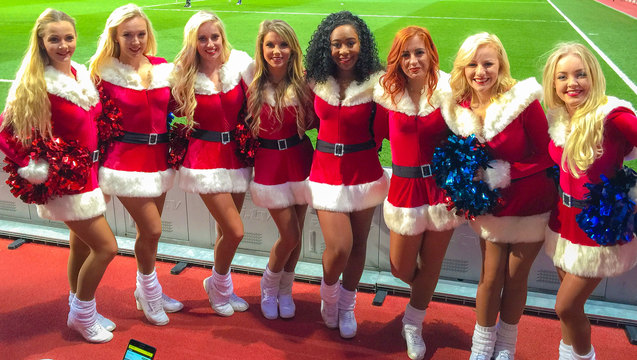 Ho, ho, ho! See what the very festive Crystal Girls got up to in the last month of 2015...
Grace is all smiles at one of December's home games.
Charlie got into the Christmas spirit with cool jumper!
Abi struck a pose in front of her Christmas tree.
Jessica shows off the Crystals' festive kit!
Kimberley's pet has a brilliant festive hat.
Ciera shows off her Santa outfit before the game...
As does Soph!
We just love Kim's Christmas jumper.
Claire's turn to model the Santa costume...
As does Gemma!
Read more Keeping up with the Crystals
Find out more about the Crystals