November 7 2001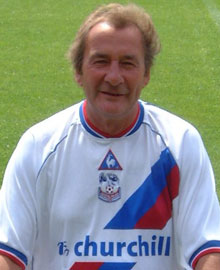 The caretaker managment team of Steve Kember and Terry Bullivant have signed new four-year contracts with Crystal Palace.
Kember has taken charge of the team along with first team coach Terry Bullivant as Steve Bruce has left the club and is about to join Birmingham City.
It was reported that Bruce had tried to tempt Kember and Bullivant to join him at Birmingham.
Kember said: "We've agreed four-year deals to stay with the club, and it's always a real buzz to take charge of the team."
Simon Jordan values Kember and Bullivant highly and wants the pair to work with the new manager when he is appointed.
He added: "The chairman has spoken to me about the matter. He explained that he will be looking to bring someone into the club like he did with Steve Bruce once the whole matter has been concluded.
"It's nice to be running the team but I haven't decided whether I want to go for the job full-time. I'm just concentrating on getting the team right."