February 2 2016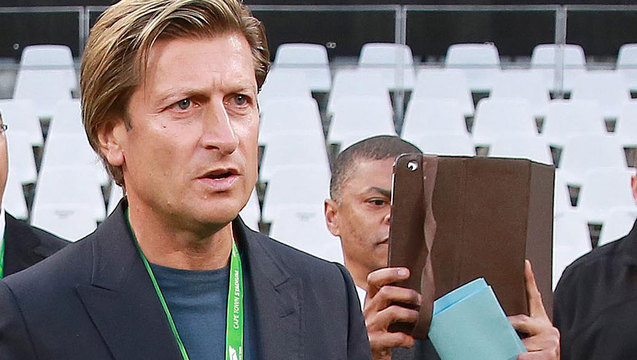 Crystal Palace chief Steve Parish says he's happy with the club's January transfer window business despite the addition of just one player.
Striker Emmanuel Adebayor, who last week joined on a free until the end of the season, was the only addition to the Eagles squad.
Speaking exclusively to Holmesdale Radio, Parish said: "It ended up being really quiet really, so we are as we are.
"We are pleased we got Emmanuel (Adebayor) in and we're very excited about that, so we're just hopeful we can get him on the pitch as soon as possible.
"And we didn't have any outs today, so we're stronger than we were and we're happy. There were one or two players we looked at, and also some younger players too, but Alan didn't feel was the right time.
"We are much, much happier with the squad than in other transfer windows, definitely. We're in a much better place.
"We are trying to improve on where we are. If you want to go up from 10th or 11th in the Premier League, you are dealing with players towards the top of the pyramid.
"The quality narrows and the prices go up and it makes them more difficult to get. It is good news we're in that market but it's a much tougher market to deal in."
An outgoing deal was Jerome Binnom-Williams moving to Leyton Orient on loan for the rest of the campaign.