February 3 2016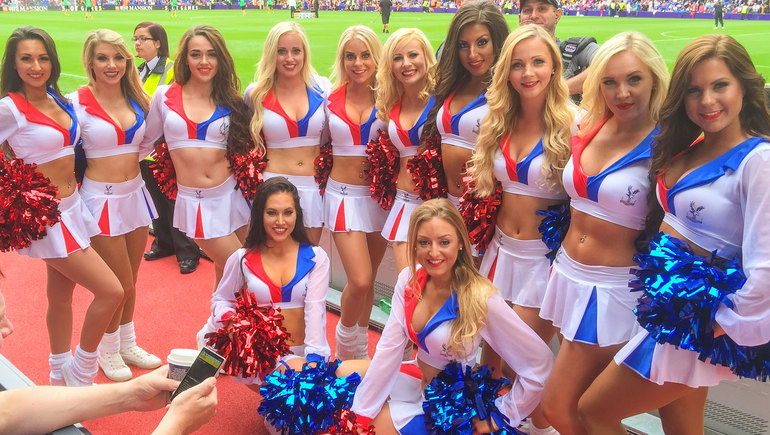 Get your fix of The Crystals with our round-up of the girls' shenanigans on Instagram...
Malika got the year off to a flying start for the fans!
A pre-bubbles photo by Kimberley and friend.
Ciera gets a nice view on top of the Selhurst park dugout.
A nice black and white pic from Sophie-Marie.
Kimberley poses by the tunnel at Selhurst.
A selfie from Claire in the Palace team dressing room.
Grace did some work for Candie Entertainment.
Charlie poses for a nice photo at Selhurst Park.
Abbi did some modelling at a shoot.
Jessica tests out the seats on the Selhurst bench.
Gemma in action at a recent Palace game.
---
Read more Keeping up with the Crystals
Find out more about the Crystals