November 8 2001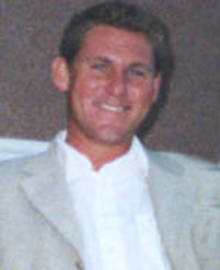 Simon Jordan said he is happy to have Steve Kember and Terry Bullivant in charge for the rest of the season and leave Steve Bruce in "never-never land", unless Birmingham come up with compensation.
He is in no rush to appoint a new manager and has given Kember and Bullivant new four-year contracts.
Bruce handed in his resignation last week, but Jordan has refused to accept it and he may let Bruce hold out the notice period in his contract, believed to be nine months.
He told The Sun: "I'm quite happy to let the situation continue for the rest of the season because I have total trust in the assistant manager Steve Kember and coach Terry Bullivant, who are running the team.
"Steve Bruce has been left in never-never land and that is a problem of his own making. It is up to Bruce and Birmingham to resolve the situation. I'm in no rush to appoint a new manager.
"Kember and Bullivant have agreed new four-year deals and I'd be quite happy if they stayed in charge and took us into the Premiership.
"Our reserve-team coach Mark Bowen says he will follow Bruce to Birmingham and I'm told they want Bullivant.
"But I have not given Bruce or any of my staff permission to talk to Birmingham. If there is clear evidence of an illegal approach, I will report Birmingham.
"In a way, Bruce has done me a favour by letting me know what he is like just a few months after he took the job."