November 8 2001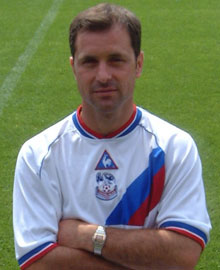 Reserve team coach Mark Bowen has told Simon Jordan that he is to quit the club and will be following Steve Bruce.
Jordan wanted Bowen to stay but will leave the club on good terms.
Jordan said: "Mark came to me to tell me he would be following Steve Bruce, and I told him we think highly of him here and that we don't want him to go.
"I told Bowen that he would have been part of a structure but that I respect his wishes if he goes. He will have a very good reference from us, but if he stays he will have a very bright future.
"Quite where he would go I don't know because he can't have spoken to Birmingham - that would be illegal, wouldn't it?"